Testimonials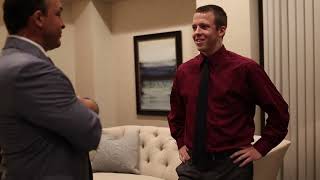 Serious Sports Injury At School Event Changes Alex's Life
After suffering an a severe eye injury during a pole-vaulting accident. The team at Giroux Pappas helped get the compensation he needed to pay his medical bills and continue going to college. "He really does what it takes to help you get through your troubled time.
Results
$5,300,000
Premises defect causing death
$5,000,000
Police shooting causing paralysis
$2,500,000
House fire causing death
$2,300,000
Defective premises case causing brain injury
All property owners are required under premises liability laws to keep their property safe. If they fail to do so, people could get hurt. The personal injury attorneys at Giroux Pappas Trial Attorneys know that when a property owner fails their duty of care, they're the ones that should pay, not you.
There are two basic rules to determine fault in a premises accident. First, the owner has a duty to anyone who enters the property to keep the property safe. Second, those who visit the property must use the property normally and safely.
In order to prove liability in a case like this, your attorney must prove:
That the owner had a legal responsibility to keep the property safe for use
That legal responsibility extended to you, the plaintiff/injured party
The owner failed that responsibility, resulting in your injuries
The most common premises liability claims include things like:
Slip and fall accidents
Trip and fall accidents
Dog bite accidents
Falls from heights
Elevator and escalator accidents
Swimming pool accidents
Electrocutions
Did you suffer an injury due to any of the following?
Wet floors without proper signage
A poorly lit property
Poor security on a property
Faulty electrical wiring
Toxic substances
Unsafe or collapsing structures
Fires
Failure of an automatic door
Explosions
Building code violations
If you are suffering due to someone else's carelessness, let the attorneys at Giroux Pappas Trial Attorneys help. We understand the devastating effects that these accidents can have on an entire family, and we know that it's hard to figure out what to do next.
That's why we always go the extra mile for our clients, from the initial consultation to the courtroom. We have handled over 120 trials for families all over the country, so we know what it takes to succeed.