Personal injury firm, fighting for Michigan victims and families for over 30 years.
Giroux Pappas Trial Attorneys of Michigan is the personal injury and medical malpractice firm that truly cares about you. We approach and prepare your case as if it needs to go to trial. What that means for you is that we are prepared to go the distance for you and succeed.
This preparation results in better outcomes for our clients whether we go to trial or not. More importantly, we care about our clients during the often lengthy legal process. We've got your back. We help navigate the paperwork of insurance and legal documents and stand up to the insurance companies for you.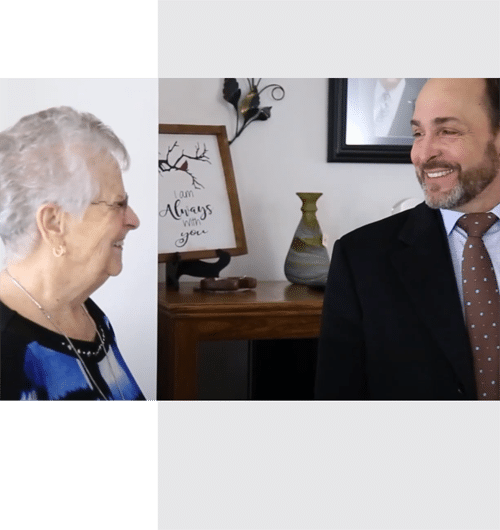 Kevin – Worksite Injury Victim
Serious injuries can take years of medical treatment, specialists, and time off of work.
The attorneys at Giroux Pappas understand the devastating effects of brain, spinal, neck and other injuries have on the entire family. They go the extra mile to meet anywhere, anytime to discuss your case. If we need to meet with you in your home, in a hospital, or in a jail setting, we will do anything we can to accommodate your needs.
We pride ourselves on treating every client as if they were a family member. We take the time to truly understand your needs, thoroughly investigate the facts of the case and make recommendations that are in your best interest so you can make the appropriate decisions.
Stories of compassion and justice from our clients.
It is very rare to find a smart attorney that will fight tooth-and-nail to get their client what they deserve for the wrong done to them; but it is almost impossible to find an attorney that will also put aside his interests, and give their client what is most important to them, sound advice for the client's best interest.
- Atild S.
Car Accident Victim
When the insurance company started pushing me around, I knew I needed a good lawyer. Bob came highly recommended. I was extremely impressed with Bob's commitment to my case. Bob was not afraid to stand up against the insurance company and fight for me. Bob's preparation, dedication, execution during trial was impressive, and as a result I received an exceptional settlement.
- Robert L., MD
Insurance Company Victim
I'd like to thank Robert Giroux and his team for all the hard work and support they gave to my husband and myself during our case. His kindness and patience were a huge comfort to me during a very hard and stressful time. I honestly don't know what I would have done without them. Robert is very knowledgeable in his job and left no stone unturned. He has been and continues to be a great help in all things we need. Just because the case is finished he has not abandoned us.

We just can't thank him enough for all he's done for us!
- Jim and Diane
Motorcycle Accident Victim
We would like to say THANK YOU for all the attention and care you have given us and the car accident we were involved in last year. Your quick response to any question or problems we have had have made us feel very comfortable with the fact that you were there for us any time we needed you. I realize there were times you have taken our hands and walked us throught this procedure which, you have done with great patience and care. Again, I say 'thank you' for everything.
- Barbara S.
Car Accident Victim