Giroux Pappas Trial Attorneys Finalist for BBB's Torch Award for Ethics
BBB Torch Award recognizes businesses with an outstanding level of ethics and integrity.
Southfield, MI, – Giroux Pappas Trial Attorneys, one of the fastest growing personal injury law firms in Michigan has been named a finalist in the Better Business Bureau (BBB) of Eastern Michigan Torch Awards for Ethics. The award honors organizations whose leaders demonstrate a high level of personal character, ensure that the organization's practices meet the highest standards of ethics, and consequently, generate trust with their customers and the community.
"Honesty and integrity are paramount when dealing with the law and our clients and we are proud to be honored for these important characteristics. Our attorneys and staff are completely committed to our clients, community and we value hard work, honesty and integrity. This is what we call Pure Law. Doing the right thing always. said, Bob Giroux, Founder and Managing Partner.
"Giving back to our community beyond our legal experience is also a number one priority. We are honored to be included on the list of distinguished firms receiving the Torch Award." said Evan Pappas, partner.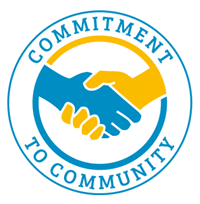 Giroux Pappas Trial Attorneys has recently started their Commitment to Community Project that supports local Eastern Michigan non-profits. With this project they pledge $1000 each month to a local non-profit organization chosen by the community. In addition, Giroux Pappas also created and supports the Exceptional Educators award along with media partner WXYZ which celebrates distinguished educators chosen by their peers in the community.
About Giroux Pappas Trial Attorneys
Giroux Pappas Trial Attorneys, P.C. is a fast growing trial law firm specializing in providing aggressive representation for clients throughout Michigan who have suffered a personal Injury stemming from an auto, motorcycle or trucking accident; medical malpractice, birth injury, civil rights, wrongful death or workplace issue. The Giroux Pappas Trial Attorneys have experience in over 120 trials and have recovered millions for their clients. Learn more about Giroux Pappas at GreatMiAttorneys.com