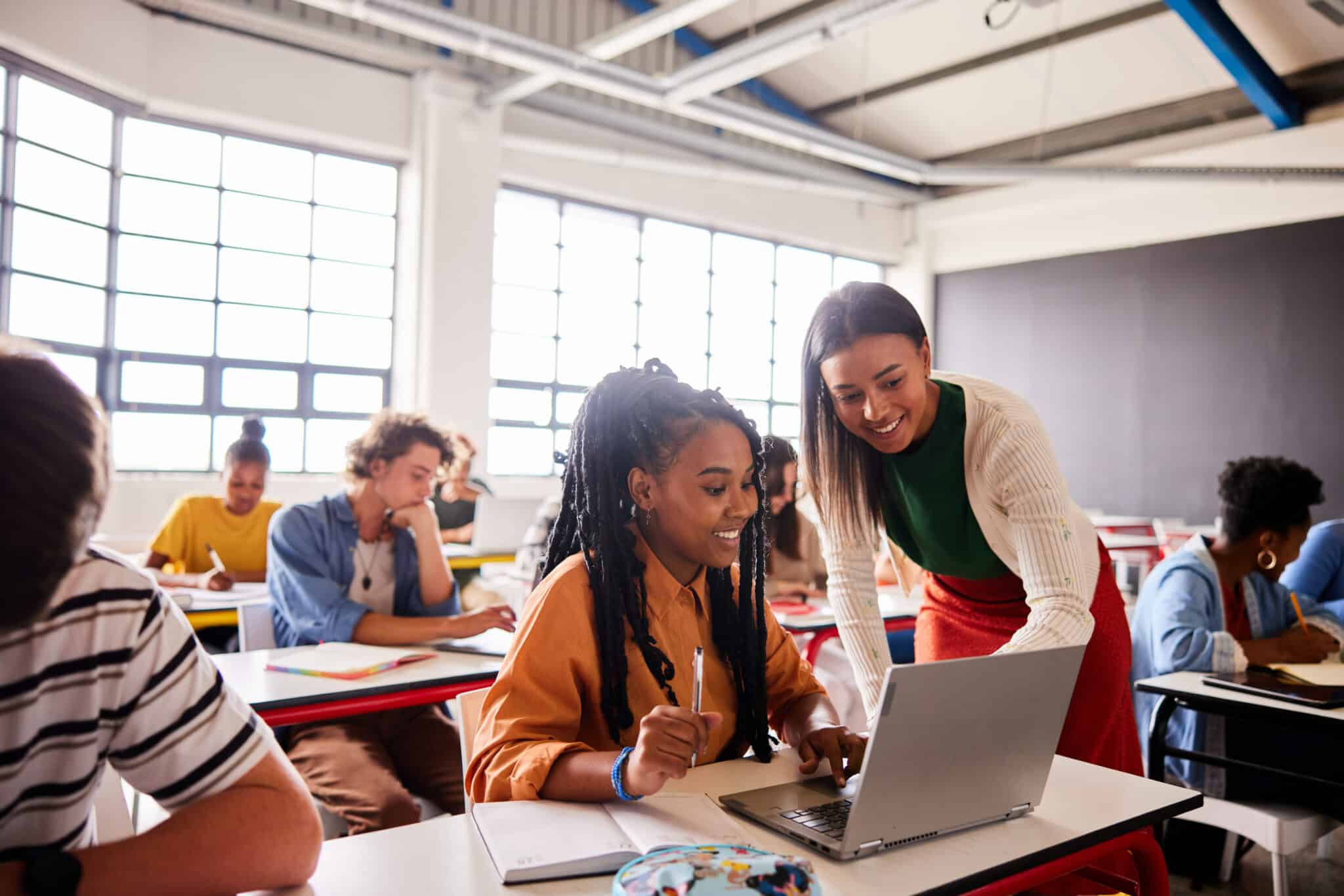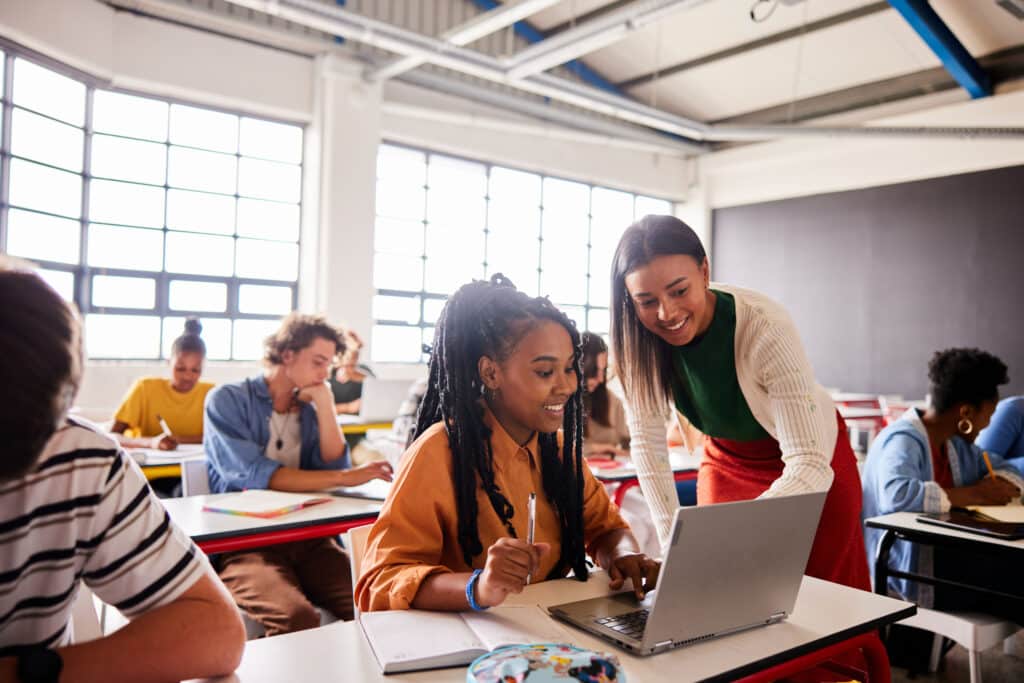 Community Support and Participation is Important to Us
As personal injury attorneys we see so many people at the lowest times in their lives. They are struggling to get through something horrific and life changing, and we work hard to try and give them back some sense of security.
Supporting the Committed Educators in our Communities
We see educators giving back everyday and want to honor their immense contribution to our community. In our schools, extra-curricular activities and churches, there are people really making a difference in our children's lives. We would like your help in recognizing some of these Exceptional Educators.
Supporting Teachers – Now More Than Ever
"I believe its important to recognize educators' contribution to society, especially during this challenging time. Next to parents they often have the most significant impact on our children".
– Bob Giroux
How to Nominate
In our schools, extra-curricular activities, and churches, there are people really making a difference in our children's lives.
We would like your help in recognizing some of these Exceptional Educators
Please nominate a real difference-maker for our children.
An Exceptional Educator will be chosen monthly and Giroux Pappas Trial Attorneys will donate $1000 to their school or program.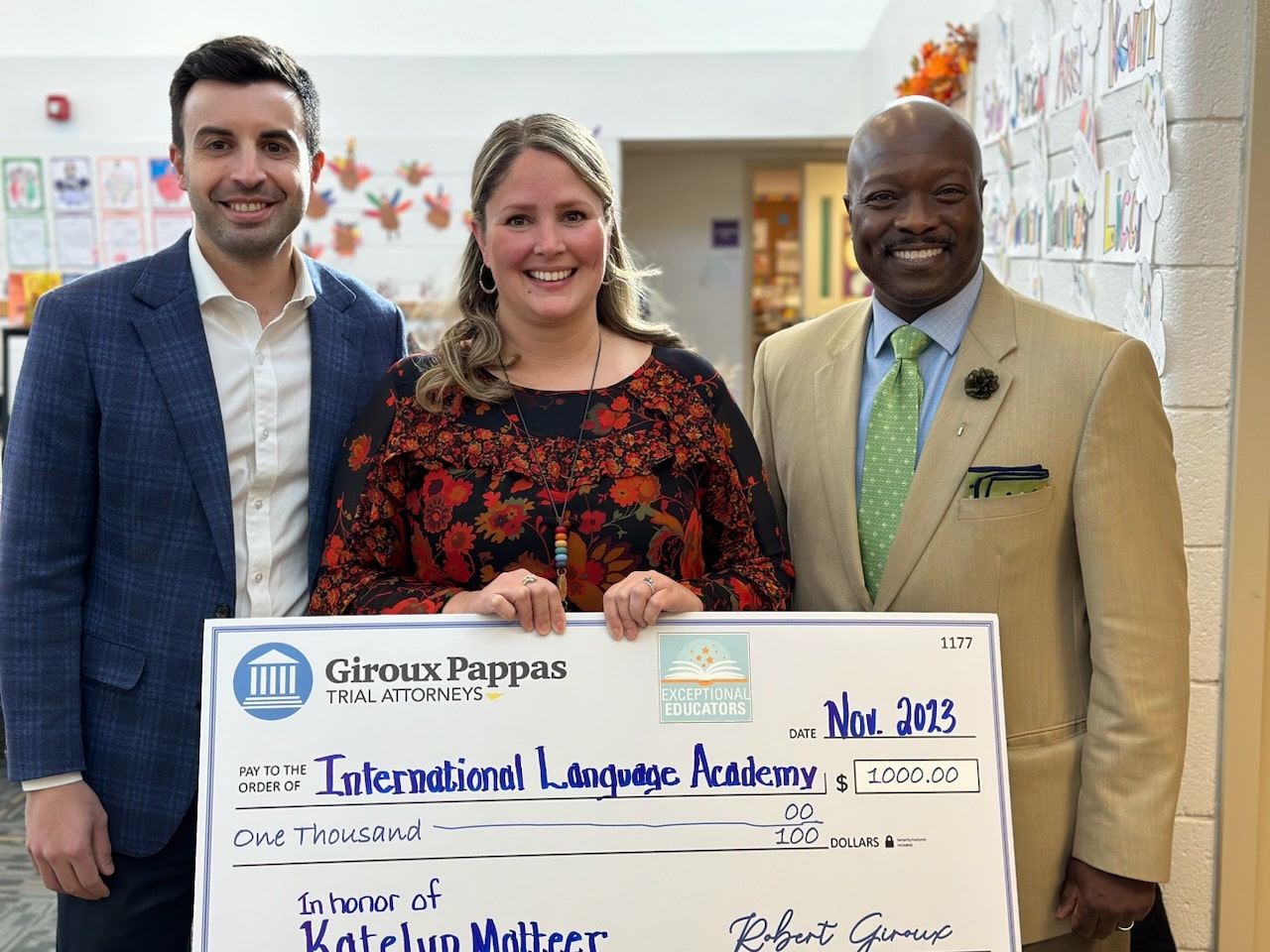 Katelyn Mitter of ILA
For over a decade, Mrs. Mitteer has passionately served her students at the International Language Academy and the Pontiac community, offering care, personalized attention, and an unwaveringly optimistic approach to education. Her positive influence extends beyond her classroom, leaving a lasting impact on her students and peers.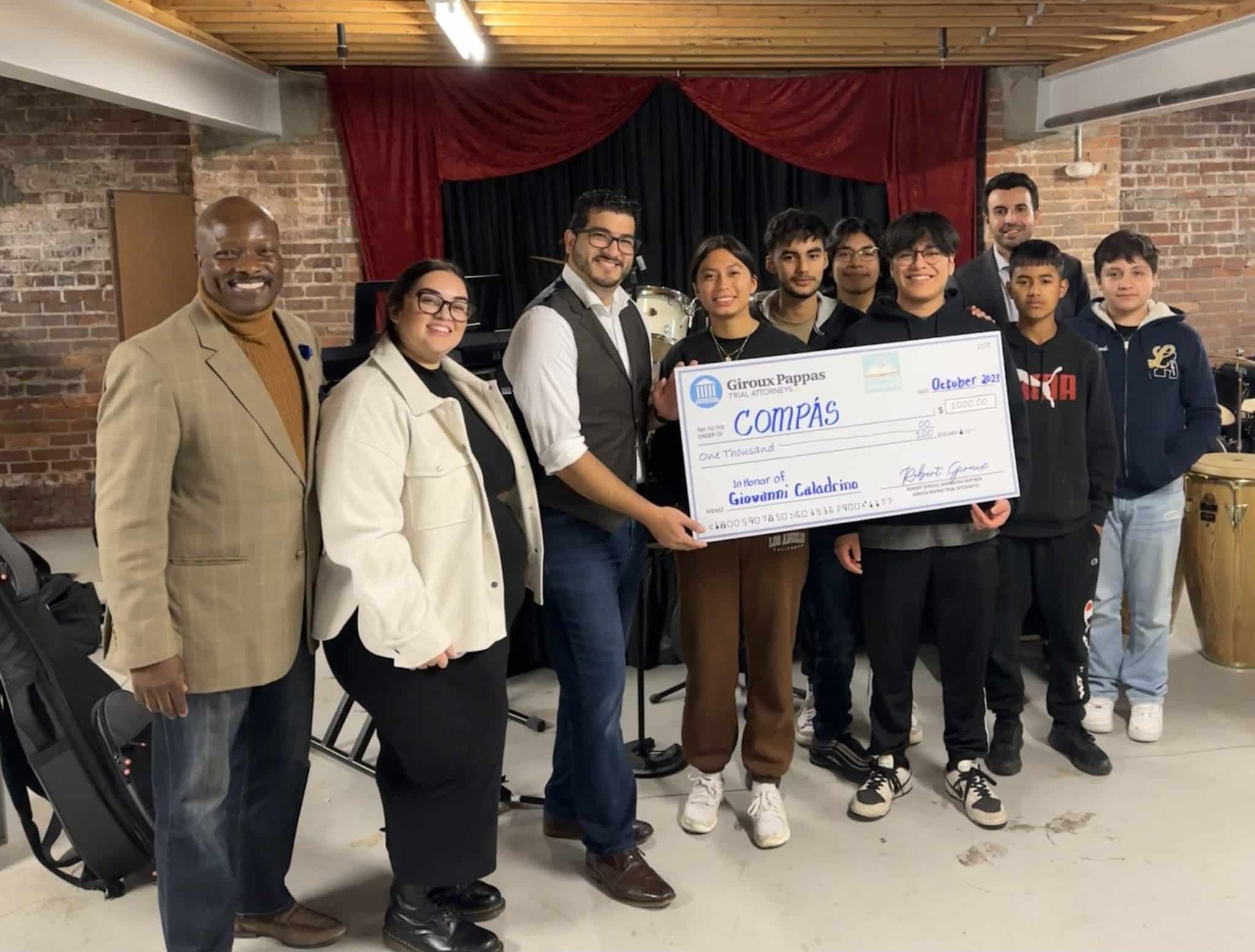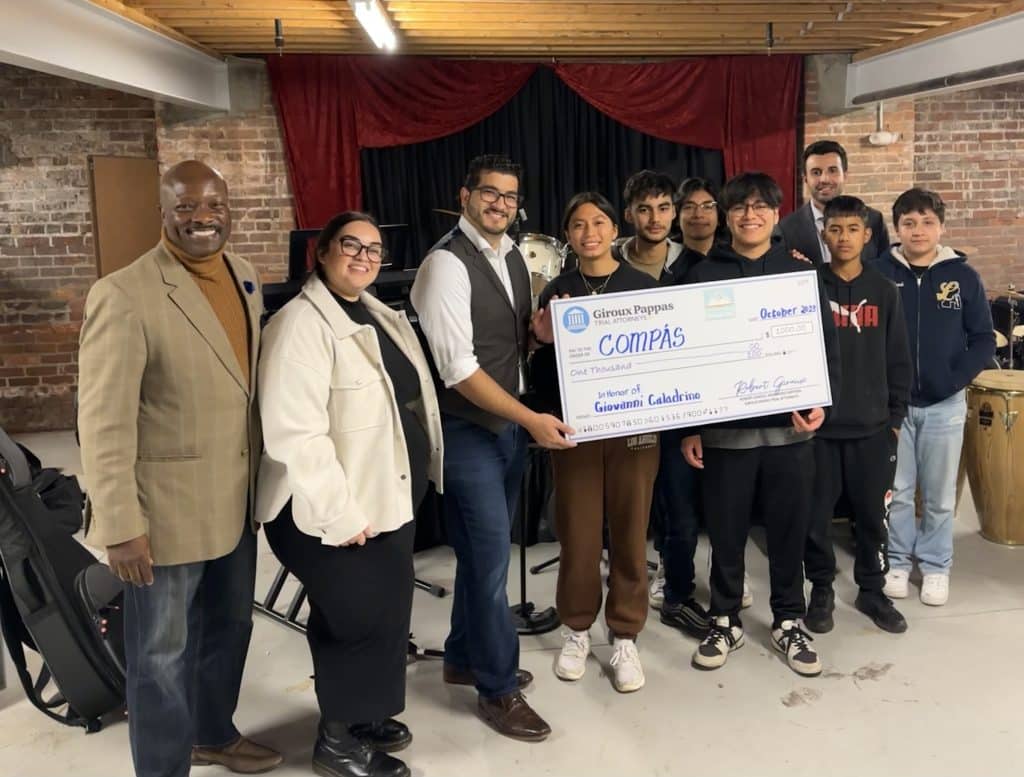 Giovanni Calandrino of COMPÁS
Calandrino started at COMPÁS as an intern, while attending Wayne State University in 2007. He loved the students so much he joined after the internship was over as an instructor. Through the years Giovanni has taught base, drums, percussion, keyboard, guitar, vocal, just to name a few. He has a full time job at DTE as Treasury Operations Associate while continuing to provide after school music classes that enrich the young people of Southwest Detroit, preserving their Latinx heritage through music, dance
and art.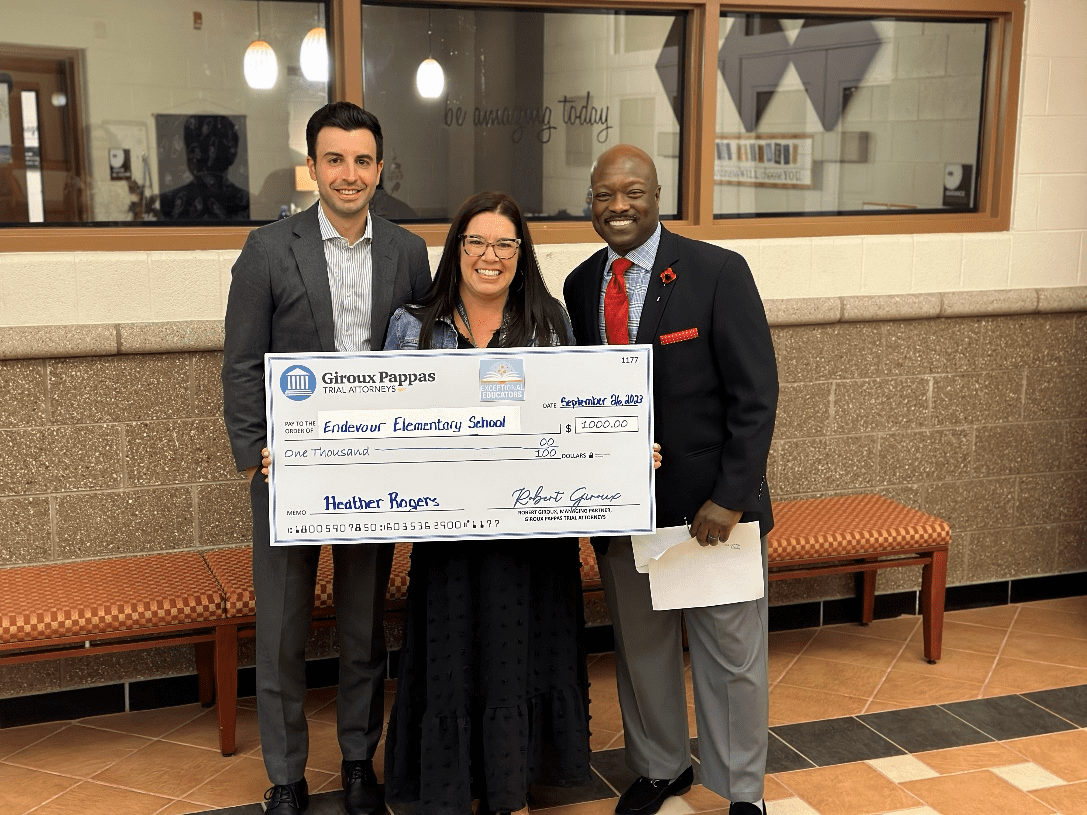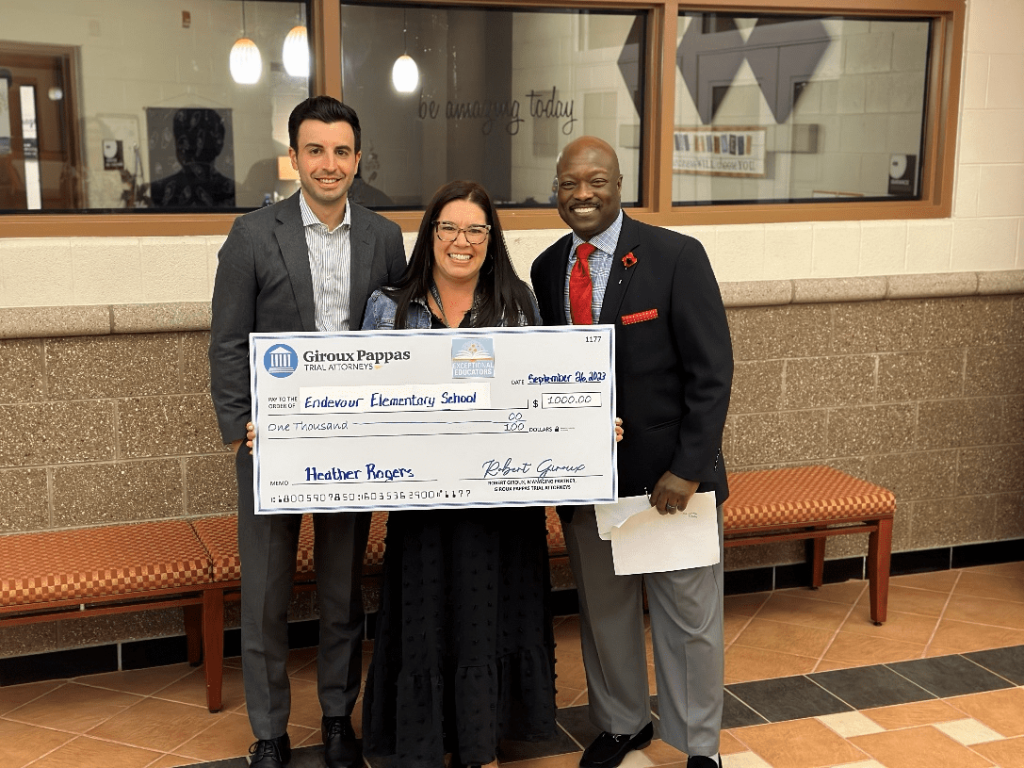 Mrs. Heather Rogers
Mrs. Heather Rogers of Endeavor Elementary School, of New Haven as the Exceptional Educator for September. Ms. Rogers, a 3rd grade teacher, was nominated by an appreciative family for her amazing efforts, and her school will receive a donation of $1000 from the law firm. "I believe it's important to recognize teachers in our community, like Mrs. Rogers, and their incredible commitment to our children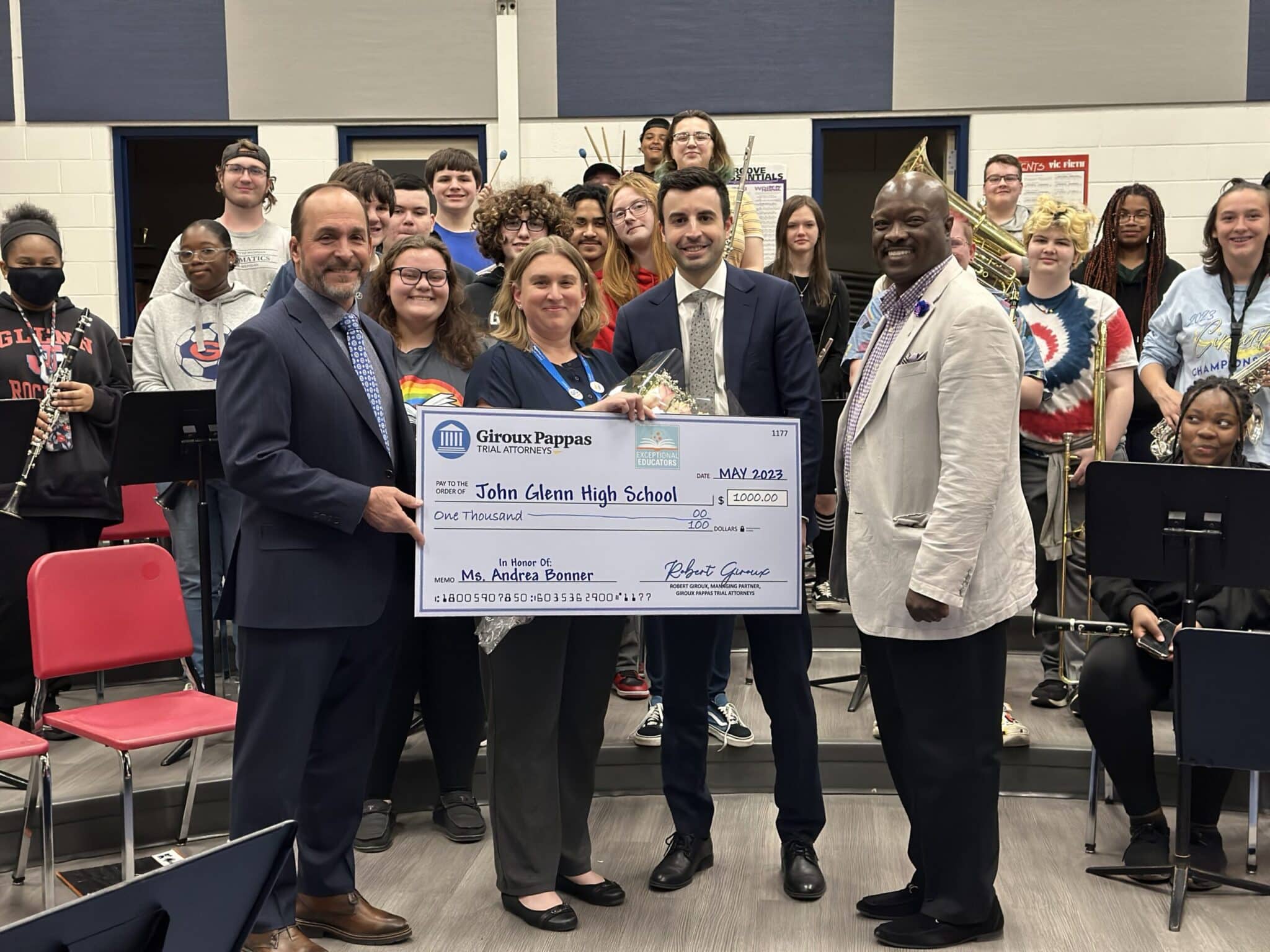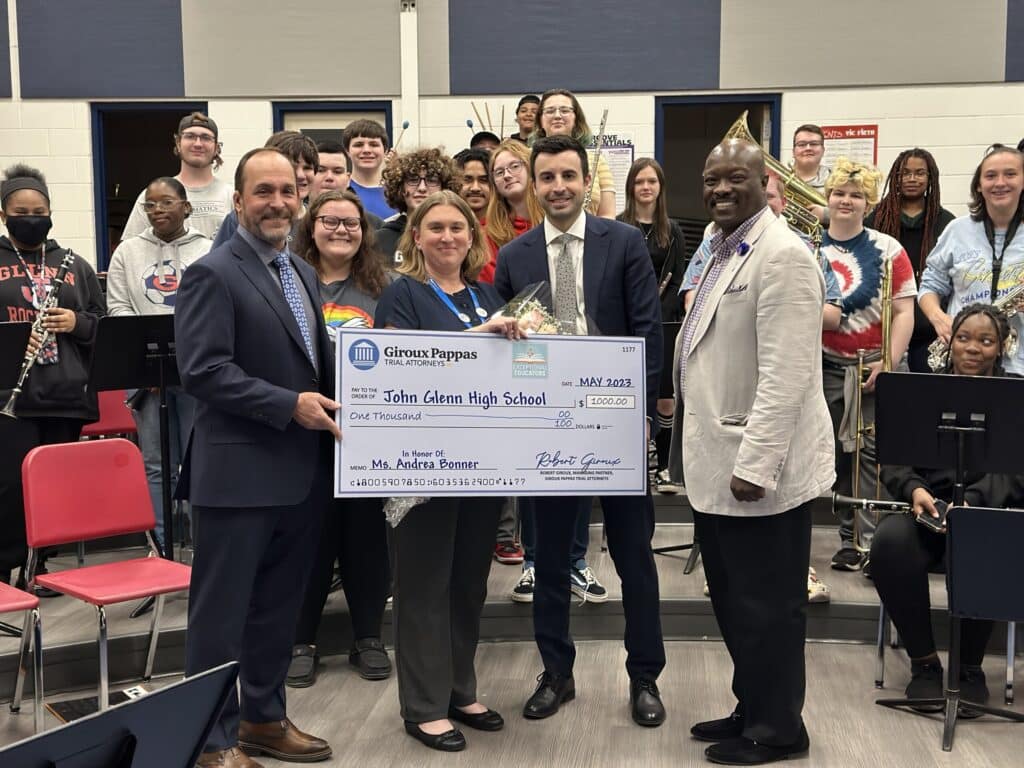 Ms. Andrea Bonner of John Glenn High School, Wayne-Westland Community Schools
Ms. Bonner leads classes in music appreciation, choir, band, symphonic band, and orchestra and leads the marching band and supports winter guard efforts for John Glenn High School, Wayne-Westland Public Schools. According to her nominators she is an exceptional educator because of her unwavering passion for music education and teaching. "She is active and involved in student life to gain a deep understanding of the individual needs of each student and works tirelessly to help them reach their full potential," said her nominator. We applaud Ms. Bonner for her enthusiasm and dedication to the music program and her students at John Glenn HS.
Dean Tamara Hopkins of John R. King Academic & Performing Arts Academy, Detroit Public Schools
Ms. Hopkins is the Dean of Student and Cultural Affairs, which has her wearing many hats and interacting with students, parents, and staff. She often comes into contact with children due to behavior and discipline issues and is frequently handling crisis situations. "I have seen her work tirelessly to resolve issues using win-win modules in the most effective way which seeks to save a child and offers opportunities to grow. For that alone she deserves recognition. She knows these families, she knows the kids, and they know she cares." said her nominator. Dean Hopkins' dedication to the school, the community and the children is genuinely amazing.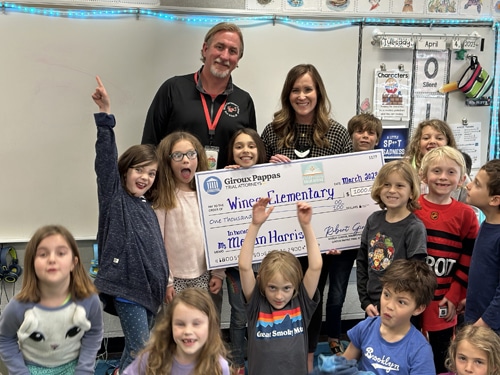 Megan Harris, Wines Elementary, Ann Arbor
Ms. Harris is kind, patient, and really engages her students. First grade can be tough for so many reasons and Ms. Harris does a wonderful job making sure each student is learning and having fun. "It's mind blowing to me that a child comes into first grade and can't read, and by the end, they are not only reading but doing so confidently," said Ms. Harris' nominator. We applaud Ms. Harris for her dedication to these little people and the difference she makes in their lives and thus the difference she makes in the Ann Arbor community.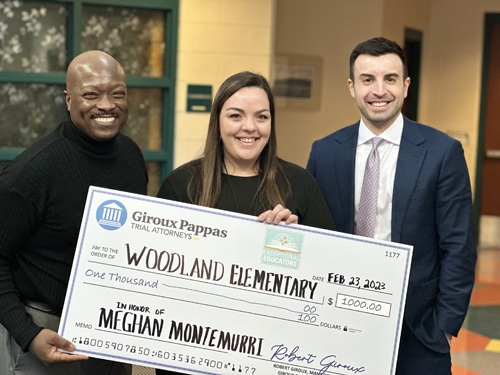 Meghan Montemurri, Woodland Elementary, Avondale
Ms. Montemurri is a first grade teacher that has a passion for discipline, organization and understanding of the needs of her 1st graders. She really tries to give kids structure, so they have a positive and constructive educational environment. Meghan not only works hard during the day, but she also runs a math camp after school and tutors beyond the classroom in the evenings, week-ends and summers to help kids be successful. She never gives up and she never gives in when it comes to the needs of her 1st graders' education and is constantly looking for ways to handle individual learning needs while running a classroom that helps kids flourish. Thank you Ms. Montemurri for being such an inspiration!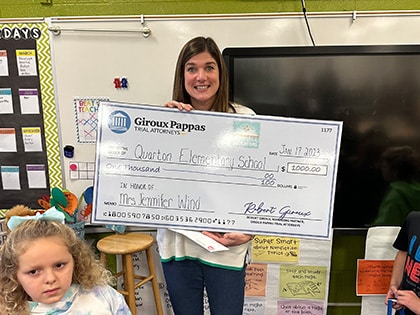 Ms. Jennifer Wind of Quarton Elementary, Birmingham
This teacher stands out above the rest", said her nominator. We saw this when we visited her 1st grade classroom at Quarton Elementary. She even tied receiving the check for $1000 with a recent economics lesson, telling her students how they should consider spending the money on needs, not wants. A second nominator said "she embodies exactly what it means to be a great teacher – caring, kind, an excellent instructor, captivating, and in touch with her students needs". We applaud Jennifer Wind and all the nominees that we read about each month. Thank you for all you do to engage children in learning.
Mr. Buddy Muylaert of West Bloomfield High School
Mr. Muylaert is the engineering teacher at West Bloomfield High School. If teaching a hands on class which involves students learning safety and using power equipment wasn't enough to keep him busy teaching he also runs three after school programs for students. He is the high school Robotics coach and works with students to build a robot to compete in both the Oakland County Competitive Robotics Association (OCCRA) which in 2021 the robotics team took first place in the competition and in 2022 was semi-finalists. He also has three middle school robotics teams. Mr. Muylaert also runs an after-school video game club which has different students in his classroom one day a week and an e-sports club on another day after school. This year his e-sport club made it to states. When you combine regular class time with after school programs and weekend competitions Mr. Muylaert puts in a significant amount of time with West Bloomfield students. Thank you for all you do!
Ms. Jenny Fenner of Pioneer Middle School, Plymouth-Canton Community Schools
Mrs. Fenner not only teaches 8th grade science, she is also the athletic director and the National Junior Honors Society sponsor. Mrs. Fenner is the most engaging science teacher! Whether it is teaching kids about physics through the use of bottle rockets, involving them in a hands on instructional lab, or teaching them about camouflage through a design competition, she incorporates many different learning styles in order to meet the needs of her diverse learners. Thank you, Mrs. Fenner, for being an Exceptional Educator!
Latoya Williams of American International Academy, Inkster
Mrs. Williams has many roles at the American International Academy. She teaches and handles administrative roles at every level. Her nominator said, "Mrs. Williams is always willing to take time out and help each student with whatever they may need. She always tries to encourage and push her students to be the best they can be." Thank you for your commitment to your students and their ongoing progress. We applaud all that you do!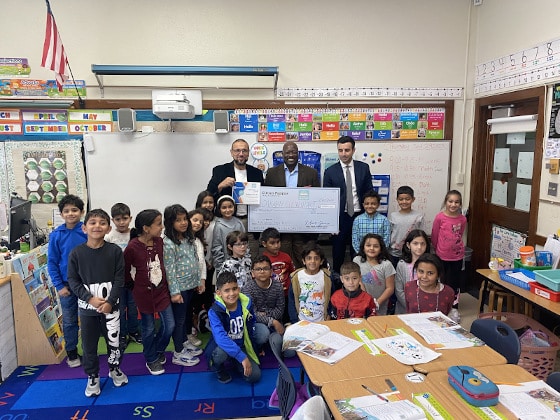 Mahmoud Abu-Rus of Oakman Elementary School, Dearborn
Mr. Abu-Rus is the principal of Oakman Elementary. Many times, you can find him teaching in the classroom or working on projects with his students. "Mr. Abu-Rus not only makes sure his students have everything they need, but also ensures that his staff has everything they need to be successful. He is loved by everyone, and his leadership has helped us bring in community partners into our building who also help to encourage and improve our students' experience," said his nominator. Thank you, Mr. Abu-Rus for being an Exceptional Educator!
Donna Marie Hall of George Washington Carver Academy, Highland Park.
Ms. Hall strives to make genuine connections with all of her students and their families. She believes that through engagement with the whole family, there is a strong sense of trust that allows Ms. Hall to effectively educate every student she meets. Thank you Ms. Hall for being an Exceptional Educator!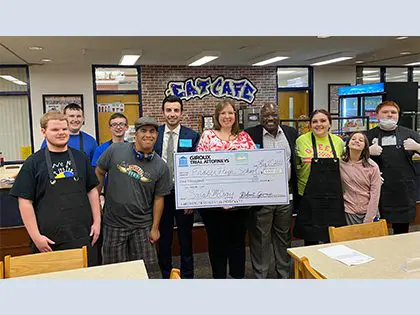 Sara McCray of Fraser High School, Fraser
Ms. McCray created a cafe in the school cafeteria for her students to run and gain valuable life skills. With the cafe comes a feeling of pride from her students and relief from other students who get to enjoy the fresh donuts and other delicious foods. Thank you Ms. McCray for being an Exceptional Educator!
Hope Comerford of Green Elementary, Chesterfield
Ms. Comerford is a music teacher for all grades and goes "above and beyond everyday" said her nominator. Hope, a music teacher, received a $1,000 gift for her school, and we are happy to report the money will go back into the music program!
Clora Smith, Greenfield Union Elementary, Detroit
"Ms. Smith gives her all to her fabulous first graders each day. Even in the toughest circumstances, she finds ways to motivate them to do their best and engage with the learning in authentic ways," said her nominator. Our sincerest thanks and applause to Ms. Smith and all our nominees for all you do for the children in your classroom!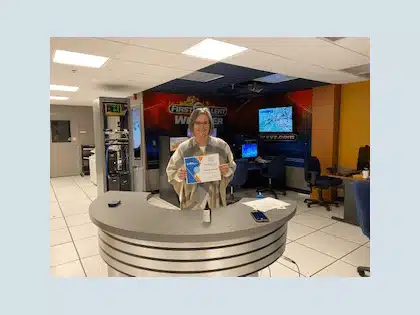 Tiffany Markavick, Halecreek Elementary , Romulus.
"Tiffany is a loving caring first grade teacher that makes every child feel special and loved." Thank you, Ms. Markavick, for being an Exceptional Educator.