Giroux Pappas Trial Attorneys Pledges $1,000 to Therapeutic Riding, Inc.
As Part of Their Commitment to Community Project, Giroux Pappas Trial Attorneys Awards Their First Nonprofit
Southfield, MI – Southfield, MI – As part of their Commitment to Community Project, Giroux Pappas Trial Attorneys, a personal injury law firm serving clients in Michigan, has pledged $1,000 to Therapeutic Riding, Inc., a nonprofit organization based in Ann Arbor, MI.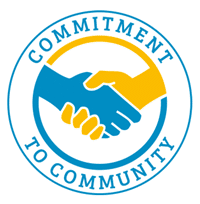 The Commitment to Community Project was started in September 2022; the goal of the project is to pledge $1,000 to one local nonprofit in Southwest Michigan each month.
"We got into this professional because we wanted to help people. Giving back to organizations such as Therapeutic Riding, Inc. is one way we can help make a difference," said Bob Giroux, Founder and Managing Partner.
Therapeutic Riding, Inc. focuses on helping individuals with disabilities. They offer three unique programs. The first, called Discovery Days, is a one-day program that gives participants insight into what a full six-week program looks like. The second, Adaptive Horsemanship, is a six-week therapeutic program led by PATH International-certified instructors and features a combination of both mounted and ground equestrian activities. Participants who are seeking competition also have the opportunity to attend Therapeutic Riding's third program, Para-Dressage, which is led by a USAF-certified coach and designed for individuals with long-term physical and visual disabilities. All programs are focused on helping participants learn important skills and find connection with themselves and others.
"Our riders not only form a special bond with their horse, but improve their balance, strengthen their muscles, improve their communication and social skills, all while working towards their personal and riding goals," said Tammera Bollman, Executive Director of Therapeutic Riding, Inc.
Residents living in Southwest Michigan are encouraged to nominate next month's nonprofit by visiting Giroux Pappas Trial Attorney's website at greatmiattorneys.com or by emailing [email protected]. When nominating a charity, please include information about the organization, including their mission statement, services, and areas served.
About Giroux Pappas Trial Attorneys
Giroux Pappas Trial Attorneys, P.C. is a fast-growing personal injury law firm providing aggressive representation for clients throughout Michigan who have experienced trauma or sustained injuries from auto, motorcycle, or trucking accidents, medical malpractice, civil rights violations, wrongful death, or workplace issues. They have handled over 120 trials and have recovered millions for their clients. Visit https://www.greatmiattorneys.com/ to learn more about their past cases.
Contact: Nancy Hoag, Marketing Director
Phone: 248-885-1409
Email: [email protected]