Can I Afford A Lawyer For My Vaccine Injury Claim?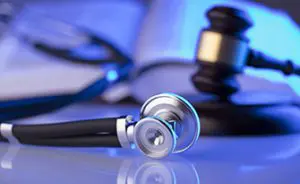 Under the National Vaccine Injury Compensation Program (VICP), the compensation awarded to victims of vaccine injuries includes attorney fees and costs. Lawyers may not charge any additional fees for vaccine injury claims, which means our clients never have to worry about paying legal bills.
While you are not legally required to retain an attorney for your petition, doing so greatly increases your chances of recovering compensation. Can you really afford not to work with a lawyer when pursuing a vaccine injury claim?
Let Us Help You Recover. Call For A Free Consultation.
The best way to determine whether you have a strong claim for a vaccine injury is to discuss your concerns with one of our knowledgeable personal injury lawyers. During your free consultation, either over the phone or at our office in Southfield, Michigan, we will answer your questions, explain your options and give you the information you need to make a decision about the future of your claim.
Please fill out our online form or call us at 248-531-8665 to speak with a lawyer. We look forward to helping you obtain the best possible result after a vaccine-related injury.