Symptoms of Vaccine Injuries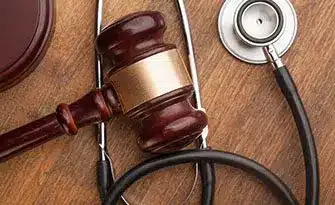 Most people get a lifetime of regular vaccines with no adverse effects, save a sore arm or a low-grade fever. However, the few injuries and side effects that occur can be debilitating — and devastating for parents who are forced to watch their children suffer because of a vaccine.
At Giroux Pappas Trial Attorneys, P.C., we have more than 150 years of combined experience representing clients in cases involving medical treatment and medical negligence. Our lawyers evaluate thousands of vaccine injury claims each year, and our experience allows us to vigorously represent our clients in petitions to the Vaccine Injury Compensation Program .
Common Side Effects And Symptoms
Vaccines can cause a multitude of health issues, including infections, physical pain and neurological complications. It is wise to see a doctor if you or a loved one experience any of the following symptoms after getting a vaccine:
Vaccines containing tetanus toxoid (e.g., DTaP, DTP, DT, Td, or TT)
Anaphylaxis or anaphylactic shock, brachial neuritis
Vaccines containing whole-cell pertussis bacteria, extracted or partial-cell pertussis bacteria or specific pertussis antigen(s) (e.g., DTP, DTaP, P, DTP-Hib)
Anaphylaxis or anaphylactic shock, encephalopathy
Measles, mumps and rubella vaccine or any of its components (e.g., MMR, MR, M, R)
Anaphylaxis or anaphylactic shock, encephalopathy
Vaccines containing rubella virus (e.g., MMR, MR, R)
Vaccines containing measles virus (e.g., MMR, MR, M)
Thrombocytopenic purpura, Vaccine-strain measles viral infection in an immunodeficient recipient
Vaccines containing polio live virus (OPV)
Paralytic polio, vaccine-strain polio viral infection
Vaccines containing polio inactivated virus (e.g., IPV)
Anaphylaxis or anaphylactic shock
Hepatitis B vaccines
Anaphylaxis or anaphylactic shock
Another common vaccine-related injury is SIRVA, which stands for "shoulder injury related to vaccine administration." These injuries are not caused by the contents of the syringe, but by how the vaccine is administered by a medical professional. It is commonly caused by a doctor or nurse inserting the needle too high up on the arm — but, in rare instances, can also be caused by a properly administered vaccine. SIRVA can lead to prolonged, intense pain or limited range of motion.
Other vaccine reactions include loss of oxygen to the brain, stroke-like symptoms, heavy metal toxicity and others. Any sudden health problem after a vaccine should be reported to your doctor.
You Focus On Healing While We Maximize Your Recovery
Contact Us For A Free Consultation
We care deeply about our clients, their families and their well-being. If you suspect a vaccine may have hurt you or someone you love, seek medical attention as soon as possible — then contact an attorney with experience representing victims of vaccine injuries.
For a free initial consultation with one of our nationally recognized personal injury lawyers, we invite you to contact us at 248-531-8665. From our office in Southfield, Michigan, we have represented the victims of vaccine injuries all over the country.