Giroux Pappas Trial Attorneys pledges $1000 to Vista Maria
Vista Maria: Helping women and girls overcome Challenges of Abuse and Trauma
Southfield, MI, December, 2022 – Giroux Pappas Trial Attorneys, a personal injury law firm serving clients in Michigan has pledged $1000 to Michigan based Vista Maria, as part of their Commitment to Community Project.
Commitment to Community Project, pledges $1000 to a different local Southwest Michigan non-profit each month. People in the community are encouraged to nominate next month's non-profit by going to the Giroux Pappas Trial Attorneys website at greatmiattorneys.com or emailing [email protected]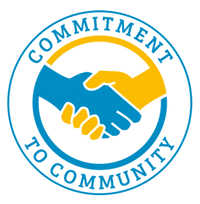 "We got into this profession to help people and to make a difference in their lives after being injured in an accident of some type. Giving back to organizations such as Vista Maria who are providing women and girls with critical care and support after experiencing trauma is mission that we understand and want to support." said Bob Giroux, Founder and Managing Partner.
At Vista Maria, they are driven by courage, love, and vision to help girls, youth and their families realize a life beyond trauma and ignite a life of possibility. They are fearless in their commitment to keep their clients safe and to make them strong, and their courageous compassion finds new ways to bring wholeness and possibility to those who need it most.
Join Giroux Pappas and donate today by visiting VistaMaria.org to Donate