Giroux Pappas Trial Attorneys Launch Commitment to Community Project
Giving back and helping people struggling matches the personal injury law firm's mission.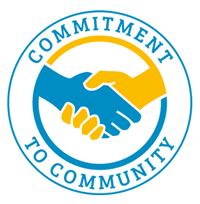 Southfield, MI, September 21th, 2022 – Giroux Pappas Trial Attorneys, a personal injury law firm serving clients in Michigan has launched a long term charitable effort named Commitment to Community Project that will touch many in Michigan that are experiencing hardship or struggling.
"We got into this profession to help people and to make a difference in their lives. Assisting organizations that benefit our community is not only important but a duty as a community member," said Bob Giroux, Founder and Managing Partner.
With the Commitment to Community Project, Giroux Pappas Trial Attorney donates $1,000 each month to a selected nonprofit organization in Southeast Michigan. The selected nonprofits also receive valuable media recognition through Giroux's media partner WXYZ TV.
To nominate a non-profit for consideration, please visit Giroux Pappas Trial Attorneys' website at greatmiattorneys.com or email [email protected]. All emails should include information about the nominated charity's mission and how that organization makes an impact in the Southeast Michigan community.
About Giroux Pappas Trial Attorneys
Giroux Pappas Trial Attorneys, P.C. is a fast-growing personal injury law firm providing aggressive representation for clients throughout Michigan who have experienced trauma or sustained injuries from auto, motorcycle, or trucking accidents, medical malpractice, civil rights violations, wrongful death, or workplace issues. They have handled over 120 trials and have recovered millions for their clients. Visit https://www.greatmiattorneys.com/ to learn more about their past cases.