Giroux Pappas Trial Attorneys pledges $1000 to CARE
CARE of Southeastern Michigan supports those seeking relief from substance misuse and abuse
Southfield, MI, January 2023- Giroux Pappas Trial Attorneys, a personal injury law firm serving clients in Michigan has pledged $1000 to CARE of Southeastern Michigan, as part of their Commitment to Community Project.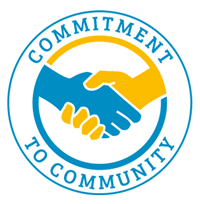 Commitment to Community Project, pledges $1000 to a different local Southwest Michigan non-profit each month. People in the community are encouraged to nominate next month's non-profit by going to the Giroux Pappas Trial Attorneys website at greatmiattorneys.com or emailing [email protected]
CARE provides professional and emotional support to those seeking relief from substance misuse and abuse.
Since 1977, CARE of Southeastern Michigan has been a leader in substance use prevention and recovery services in Macomb County. An accredited and award-winning behavioral health nonprofit rooted in the community, CARE provides real-life solutions from early childhood to adulthood so we can live healthier lives. CARE is dedicated to the whole person, connecting struggling individuals, their families, and other loved ones to resources and opportunity that will change their lives for the better.
Join Giroux Pappas and donate today by visiting CARE of Southeastern Michigan. Donate Here.
About Giroux Pappas Trial Attorneys
Giroux Pappas Trial Attorneys, P.C. is a fast-growing personal injury law firm providing aggressive representation for clients throughout Michigan who have experienced trauma or sustained injuries from auto, motorcycle, or trucking accidents, medical malpractice, civil rights violations, wrongful death, or workplace issues. They have handled over 120 trials and have recovered millions for their clients. Visit https://www.greatmiattorneys.com/ to learn more about their past cases.
Contact: Nancy Hoag, Marketing Director
Phone: 248-885-1409
Email: [email protected]