Protecting Yourself Against a Semi Truck Accident
How can I protect myself against an accident with a semi truck?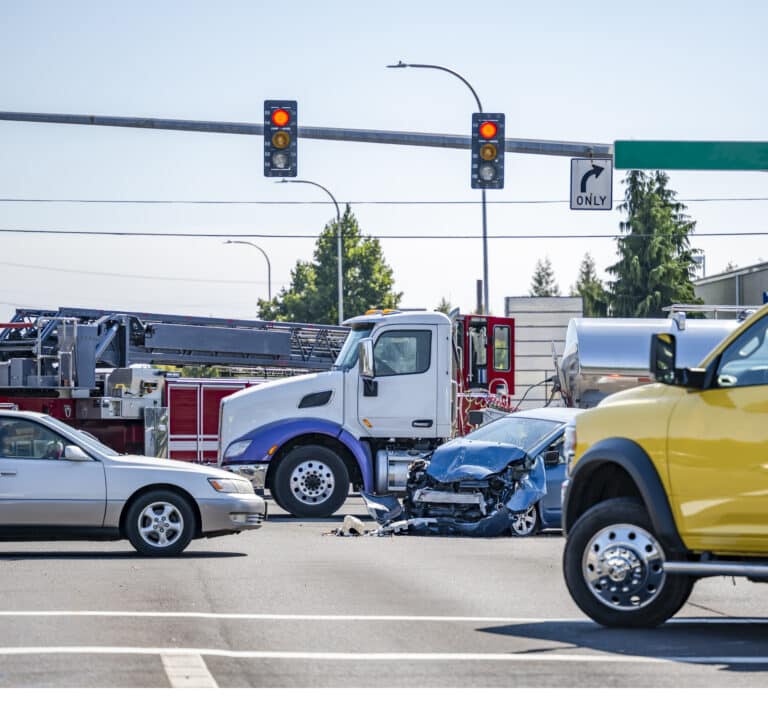 Trucking accidents are happening more often in Michigan. The roads are busier and the construction on many of our busy highways creates dangerous situations. Our Michigan Trucking Accident Attorneys can help you get what you deserve. If you've been in a Trucking Accident in Michigan we can help.
Here are some steps you can take to protect yourself against accidents with semi-trucks:
Follow traffic laws: Always obey traffic laws, including speed limits, and keep a safe distance from semi-trucks on the road.
Be aware of blind spots: Semi-trucks have large blind spots, so be aware of where the truck driver may not be able to see you and avoid driving in these areas.
Avoid sudden movements: Sudden movements, such as sudden braking or lane changes, can be dangerous near semi-trucks and can increase the risk of an accident.
Stay visible: Make sure that you are easily visible to semi-truck drivers, especially at night or in inclement weather. Use your headlights and signals when necessary.
Wear your seatbelt: Always wear your seatbelt, as this can help to protect you in the event of an accident.
Stay alert: Avoid distractions, such as using your phone or eating, while driving and stay alert for changes in traffic patterns or road conditions.
By following these steps, you can help to reduce the risk of an accident with a semi-truck and protect yourself while driving on our Michigan roads and highways.
How many deaths occurred in 2021 from trucking accidents?
According to the National Highway Traffic Safety Administration (NHTSA), there were 4,102 deaths in the United States in 2021 due to accidents involving large trucks (i.e. single-unit trucks and tractor-trailers). This represents a 5.4% increase from the previous year.
What are your options after being in a trucking accident?
Being in a trucking accident can leave you with major injuries that can change how you live your life. Trying to get your life back to normal after a serious injury can be hard, especially when you have piles of medical bills and a loss of income. Our Giroux Pappas Trial Attorneys pride themselves on helping our clients get the results they deserve. If you get into a trucking accident whether the truck is a commercial truck accident or a plain no- commercial truck, and are injured you should speak with an attorney who specializes in auto and trucking accident cases.
Here at Giroux Pappas Trial Attorneys we have the experience to help you get what is justified, We will help you understand every step of the process and keep you informed. Call our Truck Accident Attorneys today at (248) 531-8665 to hear more about what options are available to you.