Misdiagnosis of Breast Cancer Results in Woman's Death
Giroux Pappas Trial Attorneys fight for their client after radiologist failed to properly interpret mammogram results
Plaintiff received a confidential settlement in a medical malpractice / wrongful death case brought as a result of a radiologist's failure to properly interpret and report new findings on a mammogram that were suspicious for invasive carcinoma.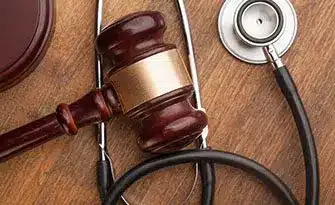 A 67-year-old woman underwent routine mammogram on December 26, 2014. The study was performed using CAD imaging. Defendant radiologist interpreted the findings on mammogram as benign. Eleven months later the patient discovered a lump on her breast, after which a biopsy revealed mixed invasive ductal and lobular carcinoma, Stage IV. She ultimately succumbed to her cancer two years later after undergoing lumpectomy, chemotherapy and radiation therapy.
Plaintiff presented expert support informing that the finding in the 2014 study was a change that was "pretty glaring" when compared to the 2013 and 2010 studies, and as such was a new finding that should have been reported as abnormal.
The defense was two-fold, involving liability and causation.
Defense 1): The finding was similar to one in the same area that was present on a mammogram 6 years earlier.
Plaintiff's expert in Radiology rebutted this defense testifying that the density seen on the 2014 image could not be due to positioning because the abnormality was seen not only on one, but on two views, the CC and the MLO. He further provided that the characteristics of the density were quite different than those present in the 2008 study.
Defense 2): The 11-month delay in the diagnosis of the patient's cancer made no difference in the patient's outcome, as the cancer had already metastasized by the time of the at issue study. 6 of 10 lymph nodes were positive for micrometastases, three of the sentinel lymph nodes were palpable a year after the 2014 mammogram was interpreted, and together that meant that the patient's cancer had already been spreading for some time.
Plaintiff's Oncology expert testified that the presence of lymph node involvement meant that the cancer was a Stage II. Palpable lymph nodes occur when the cancer is growing rapidly and causes swelling around it. Plaintiff decedent's cancer was a more rapidly growing cancer and therefore if she had been treated earlier she would have only been a Stage II.
It is crucial to the success of any Medical Malpractice case to work with attorneys that care about your situation. As demonstrated above, medical cases are complex and require a deep understanding of medical terminology and the law. You need attorneys who are not afraid to dig into the details and can stand up to Doctors, Hospitals, and their Insurance companies, and take your case all the way to trial if needed.