How Car Accident Photos Can Help Support Your Lawsuit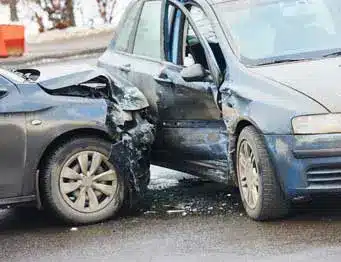 From parking lot fender-benders to terrifying highway pileups, car accidents happen every day and they have a way of catching us off guard. But unlike many other incidents, car accident evidence is often swept away after police arrive to collect statements and participants are sent on their way.
This is necessary to keep the road safe and usable for other drivers, but it also means that you can lose critical evidence in the aftermath of an accident. And that makes it even harder to make your case to an insurance adjuster down the line, when your family is trying to recover from the accident and get on your feet.
Car accident photos serve as a critical piece of evidence to support your case. Here's why they can help your auto accident lawsuit and what to collect at the scene of the accident.
Why Car Accident Photos are Important
As with any other legal case, evidence is essential to building a strong case in the aftermath of a car accident.
What makes car accidents unique is that a great deal of evidence found at the scene disappears quickly. The scene has to be cleaned up and cleared away in order for the road to be usable. If evidence isn't captured at the scene or shortly afterward, it's gone and it's difficult to prove.
This is why photos are critical.
As the old adage goes, a picture is worth a thousand words. That's especially true of car accident cases. Photos can tell the story of how an accident happened and the circumstances surrounding it. They provide clear, graphic proof to back up your claims about what happened.
That's essential if you want to support your claims to an insurance adjuster—or a jury.
Tips for Taking Accident Scene Photos
Because you can't transport people back in time to the scene of the accident, car accident photos act as a visual corroboration of your story and your memory. As such, you should strive for photos that represent what happened as clearly and completely as possible.
Your accident photos should include things like:
General views of the accident scene from multiple angles
Damage inflicted to your vehicle from multiple angles
Any property damage, captured from multiple angles
Any traffic signs, stop signs, yield signs, or traffic indicators
License plates and insurance cards
The make, model, color, and year of the other car (insurance cannot look up a vehicle using license plate numbers)
Conditions of the road and surrounding areas, including skid marks and debris
Weather conditions
Anyone involved in the accident, including police, witnesses, the other driver, and passengers to avoid any confusion identifying people
Any injuries you sustained in the accident, taken from multiple angles
Keep in mind that you should not photograph injured people, and while you should make a note of the other driver's registration, you should not photograph it, nor should you allow the other party to photograph your registration.
What to Do at the Scene
The moments immediately after a car accident are the most important when it comes to evidence. The car accident scene is often swept away quickly, so this may be your only chance to get the photos you need.
However, while you should try to take photos, you should not jeopardize your safety to do so.
First, check if you or any of your passengers are injured. Give basic medical attention where needed and call 911. If you are able to move and it is safe to get out of the car, you can get out and take photos, but only where it is safe to do so.
If you're on a highway, for example, don't be afraid to pull off on a side road to exchange information with the other driver and take photos. Police will not penalize you for moving to a safe location before exchanging information.
Let Us Help Build a Successful Case
At Giroux Pappas Trial Attorneys, we know the power that evidence has to make or break your case, especially car accident photos. And when your case makes all the difference in helping your family recover, you need every bit of support you can get.
Our auto accident attorneys have recovered millions for accident victims since 1984. We know how to make the legal system work for you, and we know how to support you through the process of building a case that's successful.
But most of all, our attorneys know that you need someone who cares. That's why our firm is built on the premise of treating every client with the same level of care and dedication we would provide to our own family members.
If you're trying to recover from a car accident and need to speak with an attorney about your options, click here to schedule your free consultation.