Factors to Determine If You Have a Case Against Juul and Other E-Cig Manufacturers
As more lawsuits are opened against Juul and the FDA and CDC continue investigations into the crisis of vaping-related illnesses, vaping's plausible deniability is going up in smoke. More consumers are realizing the same thing: "safer" than traditional cigarettes is not the same thing as safe.
If you or a loved one suffered injuries or vaping-related illnesses, you may be considering filing your own lawsuit. However, before you begin the process, it's important to understand what goes into a strong claim. Here's what you need to know to determine if you have a case against Juul.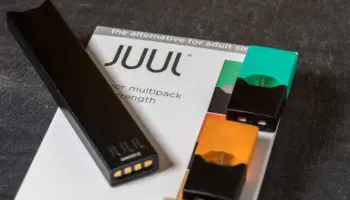 The Requirements of a Personal Injury Case
In general, personal injury lawsuits have five elements:
Duty
Breach of duty
Cause in fact
Proximate cause
Damages
First, you must prove that the defendant had a duty of care to you and that they breached that duty of care, either through negligent action or by failing to take an action. For example, a manufacturer has a reasonable duty of care to consumers to provide products that are safe under normal use and do not contain defects. However, if someone stole a product and was later injured by it, the manufacturer's duty of care no longer applies.
From there, you have to prove that the defendant's breach of duty is the actual cause of your injuries. But for the defendant's action, you would not have been injured. Then, there's proximate cause, which defines the scope of the defendant's responsibility. They are only responsible for harms that they could have reasonably foreseen and prevented.
This established, you must prove a legally recognized harm. It's not enough that the defendant failed their duty of care—this must result in actual damages. In vaping, for example, this can be shown through vaping-related health complications.
Factors Affecting the Strength of Your Claim
Even if your case has all five criteria outlined above, there are other factors that will affect the strength of your claim. The exact factors will depend on the type of damages you're seeking.
If you're seeking damages for pain and suffering, for example, the strength of your claim will generally rest on the following factors:
Consistency
Credibility
Likeability
Your ability to testify frankly
Health care providers at your side
Essentially, you have to prove that you were hurt as badly as you claim. A good attorney can help you establish you case, but first, they have to assess your case to determine its relative strengths and weaknesses.
Do You Have a Case Against Juul?
If you have a case against Juul, chances are that you're going through a difficult time. You or a loved one may be suffering serious health complications that could affect you for years to come. You need a vaping lawyer with the experience and compassion to guide your case. Our attorneys have extensive experience trying cases all over the country, and we've won millions for our clients in over 120 trials. More importantly, we treat our clients with the care and respect we would afford to our own families. If you need to speak with an attorney about your options, click here to schedule your free consultation.