Giroux Pappas Trial Attorneys pledges $1000 to Covenant House
Covenant House Michigan: Moving children and youth from homelessness to hope.
Southfield, MI, November, 2022 – Giroux Pappas Trial Attorneys, a personal injury law firm serving clients in Michigan has pledged $1000 to Michigan based Covenant House, Michigan as part of their Commitment to Community Project.
The Commitment to Community Project, pledges $1000 to a different local Southwest Michigan non-profit each month. People in the community are encouraged to nominate next month's non-profit by going to the Giroux Pappas Trial Attorneys website at greatmiattorneys.com or emailing [email protected]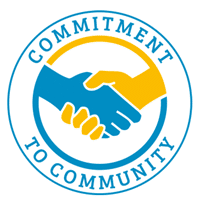 "We got into this profession to help people and to make a difference in their lives after being injured in an accident of some type. Giving back to organizations such as Covenant House who are providing young people in our area with a safe place to sleep and hope for a brighter future is truly needed and necessary. We are proud to support their mission." said Bob Giroux, Founder and Managing Partner.
Covenant House Michigan (CHM) provides youth facing homelessness with shelter, educational and vocational programs. They build a bridge to hope for young people facing homelessness and survivors of trafficking through unconditional love, absolute respect and relentless support. Their doors are open 24/7 and their programs are designed to empower young people to rise and overcome adversity, today and in the future.
Join Giroux Pappas and donate today by visiting Covenant House.