Giroux Pappas Gives Back To Our Community
In our work as personal injury attorneys, we encounter individuals and families facing tragedy every day. Whether the death of a loved one, not being able to return to work or do what they love to do with their families, the hardships are serious. We work hard to alleviate these struggles by fighting for the best outcome in their case. We understand that people in our community face issues that need recognition and attention outside of our legal arena as well. That is why we are taking our fight directly to the community to give back to teachers and nonprofits that are working everyday to support others.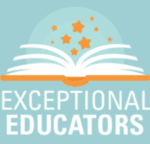 Exceptional Educators
We all know educators who have made a positive impact on our lives or the lives of our children. The challenges of teaching are only further exacerbated by a lack of funding or support for these educators. Each month, we choose an exceptional educator in our community to donate $1,000 to their school or program. Help us to continue lifting up those who go above and beyond for our children.

Commitment To Community Project
We know our community needs more from us than our legal assistance and knowledge. Our Commitment to Community Project aims to find and support organizations that are providing hands-on, direct help to people in our communities.
Teacher Of The Month
Congratulations Donna Marie Hall of George Washington Carver Academy, Highland Park.
Ms. Hall strives to make genuine connections with all of her students and their families. She believes that through engagement with the whole family, there is a strong sense of trust that allows Ms. Hall to effectively educate every student she meets. Thank you Ms. Hall for being an Exceptional Educator!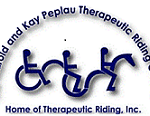 Charity Of The Month
The charity of the month for September is Therapeutic Riding, Inc. Therapeutic Riding, Inc. is a nonprofit organization based in Ann Arbor, Michigan. Focusing on children and adults with disabilities, they provide adaptive horsemanship, para-equestrian dressage, and equestrian sports training.