Hundred's of Cases Reviewed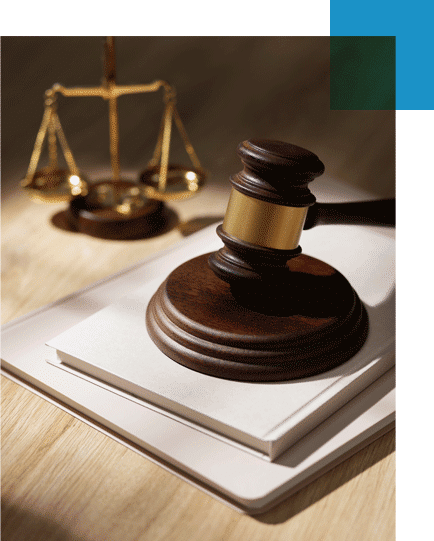 Since our founding, we've assisted in over 2,000 cases and have helped clients recover millions of dollars in damages. Our team has also achieved the coveted AV Peer Rating from Martindale-Hubbell® for our legal ability and ethical standards, as well as recognition from the U.S. News, the Detroit Premier Business Journal, and America's Top 100 Attorneys.
Tell Us Your Story and Achieve Justice
After your accident, it's important that you find an experienced attorney who listens to you and has trial experience.
During your search, look for firms who have handled cases similar to yours, have trial experience with auto accidents, and offer free case evaluations. Note how their legal team interacts with you during the case evaluation, do you feel comfortable with this team? Are they listening to your concerns? Be sure to also look at their memberships, awards, and past case results.

Personal Connection
It's critical to know your clients and their story. We listen and learn about how the injury occurred and how it will effect your life in the future. This is critical to positioning your case for success.

Auto Case Expertise
Our expertise in reading and understanding medical records and auto laws – what's in them and what was left out – is the key to successfully litigating an Auto Accident case.

Trial Experience
Auto accident cases frequently head to trial, requiring your legal team to understand how to set up a case for trial and have access to expert witnesses. Our experienced Auto Accident Lawyers can be critical to achieving the justice you deserve.
What Our Clients Say About Working With
Giroux Pappas
We get to know our clients and their stories by visiting with them, digging deep into medical records, learning what life will be like in the future after their Auto Accident case. Would they rather have their lives back the way they were before their injury? Of course, but achieving justice and knowing that the Giroux Pappas team was there fighting on their behalf gave them peace of mind.
Torpey Family
Some attorneys might say that the Torpey family won their case but having lost their father in the accident…this was not a win it was justice. The family received a low offer from the insurance company at first and ended up going to trial as they refused to pay. They hired an experienced trial attorney Bob Giroux who conducted the investigation that the police never did and discovered how much evidence was disposed off or swept under the rug. Bob's expertise in trial work paid off and the Torpey's received the justice they were looking for that showed their father was not at fault in the accident and his death was needless.

Victim of an Auto Accident?
Call Us
No matter how complicated your Auto Accident case may be, we're here to help you move forward. Call us to schedule a free case review with one of our Auto Accident attorneys. The call is 100% free.