The Current State of the Vaping Outbreak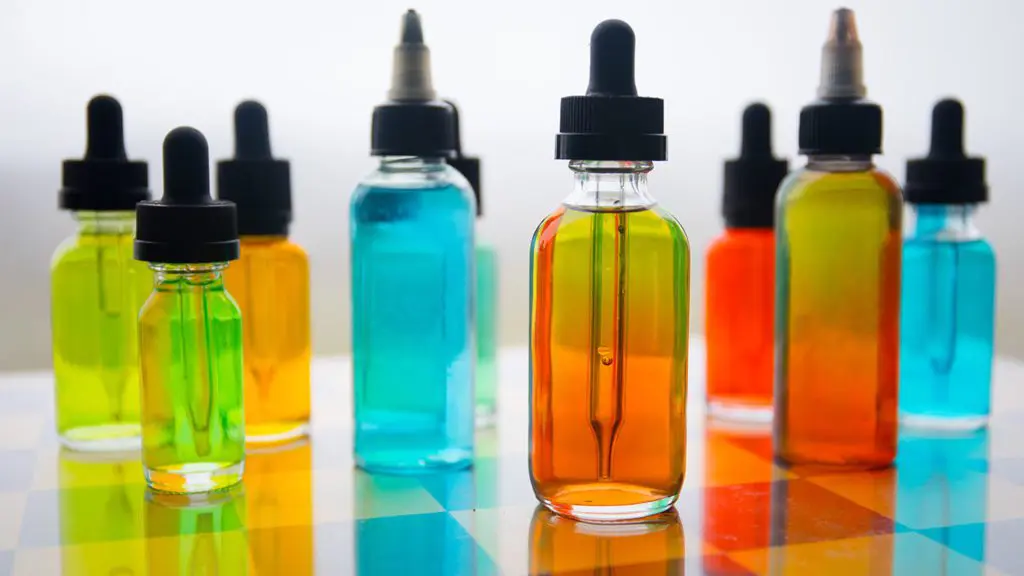 Michigan's flavored vape ban is stalled in court, but the battle continues over the health and wellbeing of those caught in the vaping outbreak—especially young people.
E-cigarettes are the most commonly used tobacco product for those under 18, leaping from 48% to 78% from 2017 to 2018. In Michigan, the numbers are even worse. Analysis of county-level data shows that many county usage rates among high school students are actually higher than the national average, particularly in rural areas.
All the while, the vaping industry remains largely unregulated, and the outbreak continues to harm young people. Here's the latest information from the CDC that you and your family need to know, and how you can protect your loved ones.
What You Need to Know About the Vaping Outbreak
The CDC's investigation of the vaping outbreak is massive, spanning all 50 states, covering 2,500 patients, and addressing a wide array of vaping products, brands, and substances.
As of December 3, 2019, the CDC is only reporting e-cigarette, or vaping, product use-associated injury (EVALI) cases and EVALI deaths regardless of hospitalization status. That said, the CDC continues to investigate new cases and deaths, and states report new cases and new deaths to the CDC every week.
As of December 27, 2019, a total of 2,561 EVALI cases or deaths have been reported to the CDC. This includes all 50 states, Puerto Rico, the U.S. Virgin Islands, and the District of Columbia. A total of 55 deaths have been confirmed in 27 states and the District of Columbia.
Among deceased patients, the median age is 57, though ages range from 17 to 75. Among cases of hospitalized EVALI patients:
The largest age percentile is 18 to 24 (38%), followed by 25 to 34 (24%), and patients 35 and up (23%)
78% of all patients are under 35
The median age is 24
67% of all patients are male
1,782 patients had complete information on vaping products
Of those patients, 80% reported using vaping products containing THC, the psychoactive compound found in marijuana; 35% reported exclusive use of THC-containing products
54% reported using nicotine-containing products; 13% reported exclusive use of nicotine-containing products
40% of patients reported use of products containing both nicotine and THC
Of the products and brands reported in these cases, the most common product brand was Dank Vapes, present in more than half of all reported cases.
What is New
The CDC does have new information on the outbreak, though they do not yet have an isolated cause or product behind the outbreak.
Syndromic data from emergency rooms suggest that the EVALI outbreak began around June 2019, with the outbreak reaching peak levels in September. Cases have been declining since then, though they continue to be reported regularly. In addition, emergency visits related to EVALI cases remain a major concern and have not declined to levels seen prior to June 2019.
The case may not be over even when you're discharged from a hospital. In fact, national data shows that some groups of EVALI patients are more likely to be re-hospitalized and die after being discharged. Individuals with chronic health conditions such as chronic pulmonary disease or diabetes are at especially high risk, as are older patients.
At present, the CDC recommends that physicians and healthcare providers only release patients once they have been documented as clinically stable for 24 to 48 hours prior to discharge. Patients should also have a follow-up visit with their primary care doctor or a pulmonary specialist, ideally within 48 hours of being discharged from the hospital.
Let Us Help You and Your Loved Ones Recover
The vaping outbreak is far from over, and for you and your loved ones, the road to recovery is long. But if you were injured as a result of a vaping company's negligence, you still have options to hold that company accountable for their actions.
Giroux Pappas Trial Attorneys are a team of committed trial attorneys with experience in over 120 trials all over the country. We know that while not every case needs to go to trial, it is the trial attorney who has the skills and dedication to develop a strong strategy and fight for the best outcome for their clients.
More than that, we know that you and your loved ones should not have to suffer because of someone else's carelessness, and all of our attorneys treat their clients with the same care and respect they would give to their own families. Because when your family is hurt, you deserve nothing less.
If you need to speak with a vaping attorney about your options, schedule your free consultation today.