The Basics of Medical Malpractice in Michigan
What Is Medical Malpractice?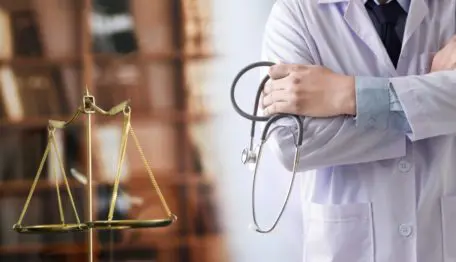 Medical malpractice occurs when a patient suffers harm due to a health care provider's inattentiveness or failure to follow a standard level of care. 
Doctors, surgeons, nurses, and other individual health care providers can be found guilty of medical malpractice, but so can the institutions they work for (e.g. hospitals and clinics). Determining when an error amounts to actionable malpractice is complex; it's also relative to the standards of care applicable to the practitioner who is responsible for the error.
Proving Medical Malpractice Cases
Under the law of medical malpractice, four elements must be determined including:
Evidence of a patient-doctor relationship
A doctor, or other healthcare provider breached a duty owed to the patient .
Proximate injury was caused by the breached duty
Which resulted in injury or other damages (ethic, economic, or non-economic loss).
The first step in proving a medical malpractice case is by consulting with an experienced attorney.
Consulting With a Medical Malpractice Attorney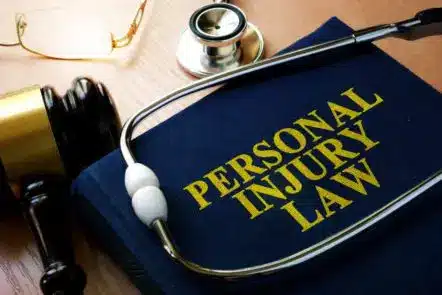 When you first consult with a medical malpractice attorney, you will explain what you believe went wrong and why. The attorney will ask you a lot of questions, including information about prior health conditions, the course of treatment, and any follow-up medical care.
Based on your answers and the available documents, the attorney will make a determination on the potential to achieve a successful outcome.
An experienced attorney who has successfully tried many medical malpractice cases will be able to reach a conclusion by assessing these thresholds:
The Factual Basis for the Claim
The Applicable Standard of Practice of Care
The Manner in Which Care Was Below the Applicable Standard of Care & What Action Should Have Been Taken
The Injury Caused by the Breach in the Standard of Care (Medical Bills, Physical Injury, Pain & Suffering, Loss of Enjoyment, or Lost Income)
The next step is knowing if your case is still within the statute of limitations.
Understanding Michigan's Statute of Limitations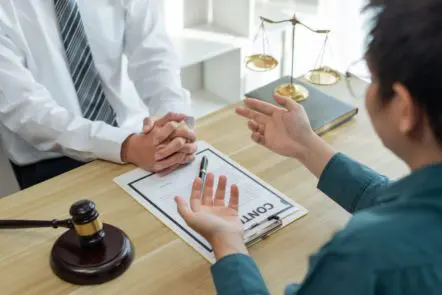 It's important to consult with a medical malpractice attorney as soon as possible because the time to file a lawsuit is limited.
A statute of limitations is the law that tells us how long you have to bring a case. It is important to remember that every state has its own statute of limitations. In Michigan, a medical malpractice lawsuit must be filed within:
Two years from the date of the malpractice.
Or the six-month discovery rule extends the time to file the lawsuit after the date the patient should have discovered the claim.
Within six years from the act or omission that gave rise to the claim, if there is a fraudulent concealment of the malpractice, or if there was an injury to the person's reproductive system.
In death cases, two years from the date a personal representative of the estate is appointed, but not to exceed five years from the date of the malpractice
Giroux Pappas Trial Attorneys handles cases in Michigan primarily, but we have had cases all over the country. When evaluating your case, we'll need to know the location and the mechanism of the injury, because every single claim has its own statute of limitations, which can be different based on when the injury or incident occurred, as well as when you became aware of the injury.
Notice of Intent to File a Lawsuit
Approximately 182 days before you file a lawsuit, you must serve a notice of intent to any potentially liable healthcare provider who may be later named as a defendant.
However, before you serve this notice of intent, you'll need to gather evidence and review this evidence with a medical expert.
Preparing Your Case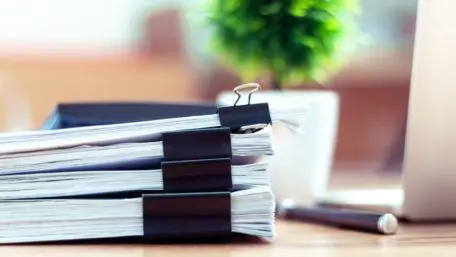 If our attorneys consider your case a viable one, your account of the incident and the injury is not enough. All of the records and other documentary evidence must be obtained and reviewed in detail to ensure that the case is a solid one. It is not uncommon for our experienced medical malpractice attorneys to spend hundreds of hours investigating medical records in case.
Reviewing Evidence With a Medical Expert
Another component of a medical malpractice case is producing an Affidavit of Merit from an expert. To produce this, a medical expert must review your case to determine whether the defendant (doctor, hospital, medical staff, etc.,) made an error so significant that it went beyond the medically accepted standard of care, and that the error was a proximate cause of the injury or death.
These experts serve as similarly trained, prudent medical providers who can prove that they could have provided a higher level of care than the doctor(s) alleged to be at fault in your case.
Affidavit of Merit
At the time that the Complaint is filed, an Affidavit of Merit must be filed. Essentially, this Affidavit affirms that the case is not frivolous, in that a qualified expert has fully examined the medical records and is knowledgeable of the medical standard of care, after which he or she can agree that the standard was breached. The appropriate expert is one who is qualified in the same specialty as the doctor or healthcare provider who is being sued.
Damage CAPS
In a claim for damages, the non-economic damages (pain and suffering), cannot exceed $450,000 correctly for the low cap and $800,000 for the higher cap.
However, there are exceptions. There is a possibility that you could also recover economic damages, which may increase the amount of the potential damage award.
How Lawyer Fees Work in Medical Malpractice Cases
You do not incur any expense for legal fees or disbursements unless your medical malpractice case results in a jury verdict or settlement. This is important because medical malpractice claims are expensive to pursue.
The lawyer will front the funds needed for expenses, including medical experts, deposition fees, medical record charges, exhibits, and court costs. Since the lawyer's fees are dependent on the outcome of your case, your attorney will do everything possible, within the law, to get the best result for you. Your lawyer is paid through a contingency fee agreement, which is standard under Michigan law for personal injury matters.
When a medical malpractice case is resolved, your lawyer is entitled to one-third (or 33.33%) of what is collected.
Schedule a Consultation With Giroux Pappas Trial Attorneys Today
Our medical malpractice attorneys at Giroux Pappas Trial Attorneys have strong trial experience and real results: several of our attorneys' 2,000-plus cases and 120-plus court trials have been rooted in medical malpractice and have resulted in multimillion-dollar verdicts and settlements.
If we find your case to be a strong one, we'll start working immediately to make sure all deadlines are met. We also maintain solid relationships with many medical experts. Lastly, you never pay a fee until we're successful—and we will fight hard to succeed. If you think you may have a case, contact us today to schedule a free consultation.