What Should I Do After a Pool Accident Injury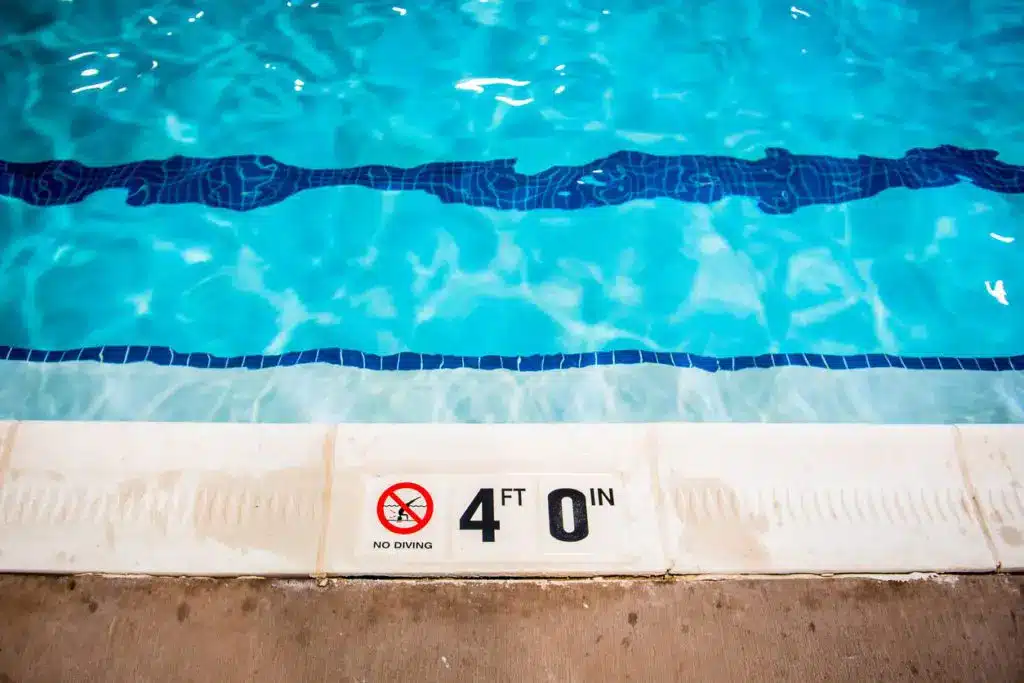 At Giroux Pappas Trial Attorneys, our experience makes us aware of some uncomfortable statistics involving teens and children in and around swimming pools. For example, did you know swimming pools account for thousands of unintentional drowning deaths annually? It is estimated that about ten people per day will die from unintentional or accidental drowning. Of those ten people, at least two are children under the age of 14.
While our team cannot bring back a life lost or cure an injury, we can assure a swimming pool accident attorney can find compensation from negligence resulting in such cases. However, we would like to talk about preventing harm to your children by reviewing some important safety reminders.
Seek Medical Attention
The key to reducing risks after a poolside accident is providing medical assistance as quickly as possible. With 74% of drowning incidents involving children under 15, it is vital for adults or any potential custodians to understand CPR. It is also beneficial for children to learn to swim as early as possible.
However, despite preparation and preparedness, accidents can still happen, and when they do, treatment is still a crucial first step. For legitimate emergencies, situations beyond your scope and ability, call 911. Do not hesitate. In many cases, it can take an ambulance several minutes to reach your location. A 911 operator might walk the caller through providing adequate care until help arrives.
For injuries not involving a drowning, it is possible the victim might not need emergent medical care. They should still go to a doctor to ensure they are OK. It may also be necessary to seek medical treatment to create proof of the injury.
Report Accident to Authorities
Calling the police to an accident scene is crucial to solidifying the event. The officers will interview witnesses and investigate the scene, detailing everything about injuries, accounts, and potential at-fault parties.
These official reports are critical to remembering finer details during later cross-examination. While some people might be able to remember every detail of a specific day, others require assistance. A police report is an official and unchangeable document. The facts of the accident remain accounted for regardless of the sharpness of an individual's memory.
Don't Admit Fault or Talk About the Accident.
Whether you are the injured party or the accused, you want to avoid talking about the accident. Talking includes face-to-face conversations, phone communications, social media posts, etc. When you file a claim or become a defendant, your words matter, whether typed or spoken.
Do not assume social media accounts are private either. While you might use every security measure you know of, insurance companies and attorneys have resources and rules of discovery on their side. It is best to keep all comments and opinions about your accident to yourself.
That is not to say you can't inform family and friends of the incident. However, when talking about the incident, stick to the facts and avoid unnecessary details. You can tell family you were injured, but limit information on the severity of the injury or specific treatments. Anyone you talk to can become a potential witness for the opposition.
Call an Experienced Personal Injury Lawyer
If you are looking for an experienced swimming pool accident attorney, Giroux Pappas Trial Attorneys can help. With some of the most professional and prominent attorneys on staff, you want to work with the best. As a well-established and well-respected firm, we want to fight for you. However, before the legal fight can begin, you must get the medical assistance you need. Swimming pool accidents are real and dangerous. Do not assume because you're with friends that you can ignore potential symptoms and injuries. All accidents require appropriate medical assessments from licensed physicians, regardless of your legal intentions.