Understanding Fault in a Fatigued Trucker Accident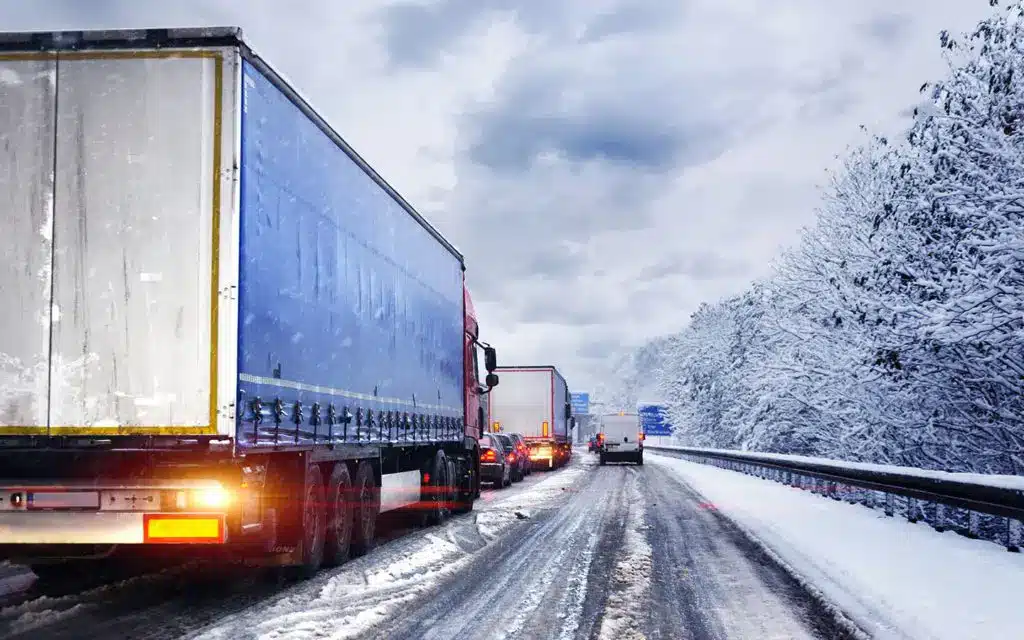 You share the road with care, sleeping well and staying off the road when drowsy, knowing that there are significant risks attached to careless driving. Unfortunately, you cannot account for what other drivers do when they hit the road, and now, you're paying the price because someone else fell asleep at the wheel.
These accidents are terrifying, but they're even more dangerous if the other driver is in a medium or heavy duty commercial truck. Suddenly, you're facing down a truck that can weigh up to 80,000 pounds, and physics is weighted almost seriously against you.
The question is how you can recover from a fatigued trucker accident and hold the other party accountable for a dangerous mistake. Here's what you need to know to understand fault in these accidents, how they play out in a no-fault state like Michigan, and what you can do to protect your family.
Risks of Fatigued Truck Driving
Unfortunately, the risks attached to fatigued truck drivers are high, and the size of the vehicle means that truckers can create lethal situations with minor mistakes.
Around 4% of drivers have reported falling asleep at the wheel at some point in the last 30 days. The problem is that commercial truck drivers are among the most likely groups to drive when drowsy. In fact, trucker fatigue is the leading cause of trucking accidents, as 13% of commercial truck drivers were fatigued at the time of an accident.
Unfortunately, truck drivers exist at the perfect nexus of risk factors. Fatigue can stem from:
Lack of sleep
Long work hours
Physical or mental stress
Strenuous activities
Several of these factors are wildly common among truck drivers, especially when you take into account the hours of service rules.
Hours of Service Rules
Truck drivers are limited in the number of hours they can drive at one time. Unfortunately, the hours of service are still quite long.
Under federal law, drivers can only drive for 11 consecutive hours after taking a break of at least 10 consecutive hours, though they can be on duty (without driving) for up to 14 consecutive hours. In addition, they cannot work more than 60 hours on-duty over seven consecutive days or 70 hours on-duty over eight consecutive days, and they must keep logbooks for every 24 hours of service to show their working time. 
Based on the load delivered and distance covered, the trucking company can use the logbook to determine if the trucker falsified the records. Unfortunately, truckers are also under pressure from their companies to make deliveries quickly, urging them to cover more distance in less time to meet deadlines.
Making Your Case in a Lawsuit
Making your personal injury case after a fatigued trucker accident is somewhat tricky but its manageable if you know what you are doing.
One of the most important steps is to obtain important information and evidence relating to the crash as quickly as possible. The trucking companies and their insurers almost always have a representative and an expert at the scene of the crash the same day. So too, should the injured person if possible.
While its difficult for the injured person to do herself, someone acting on her behalf should make efforts to get photos, records, weather reports, truck driver data, witness information, GPS (black box) information, measurements, 911 calls, news footage and more…or as soon as possible. Like the trucking companies do, an injured person should get an expert involved quickly. Obviously, that will require an attorney with ties to good experts and investigators.
Seek An Attorney to Help Gather Evidence
In a personal injury lawsuit, the burden of proof is on the injured person to prove his/her case but all you have to prove is that the other party was negligent and caused you damages for which they should compensate you.
This is where driver information, GPS, black box and other information the driver logs is critical. If the logs have been falsified or show that the driver was already on the road for several hours at a time when the accident occurred, it's much easier for your attorney to argue that the driver was negligent because they got on the road when they were fatigued.
Are You Recovering from a Fatigued Trucker Accident?
Regardless of how the accident happened, a fatigued trucker accident is terrifying for you and your family. There's a real possibility that these accidents can be fatal with just a minor tweak in how the accident happened, and they can cause catastrophic damage with even a minor mistake on the driver's part.
But no family should have to pay the price for another driver's mistake. At Giroux Pappas Trial Attorneys, we practice law based on the premise that our clients deserve care and respect, relentlessly pursuing the truth and doing what it takes to deliver the results our clients need to get back on their feet. If you need to speak with attorney about your options, click here to schedule your free consultation.