4 Things You Need to Know About Pedestrian Accidents

You don't need to be driving to be at risk on the road. The difference is that if you're not in a car, you don't have a large, heavy metal shell protecting you in a collision. And as basic physics will tell you, a car wins out over a pedestrian every time.
Looking at the Statistics
More than 7,000 pedestrian deaths involving a motor vehicle were recorded on U.S. roads in 2020, the latest year for which the Center for Disease Control and Prevention has obtained complete data. This works out to be around one death every 75 minutes.
In the State of Michigan, 65 pedestrian fatalities were reported in 2019, and 70 were reported in 2020. The adjusted preliminary fatality number for 2021, based on available data, is even higher at 77.
And, even if a car doesn't cause a fatality, it can still inflict significant harm and trauma on you and your loved ones. There were also an estimated 104,000 crash-related injuries to pedestrians in 2020, based on data from emergency departments across the country.
This article will cover four things that everyone should know about pedestrian accidents, and importantly, how you and your family can avoid them.
1. Alcohol Is a Huge Factor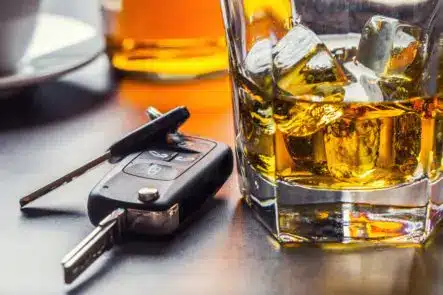 Distracted driving is risky enough on its own. When you add alcohol into the mix, you're staring down an increasingly dangerous situation for pedestrians.
Unfortunately, alcohol is a highly common factor among pedestrian accidents—almost half of all crashes resulting in pedestrian deaths involve alcohol impairment for the driver or the pedestrian. About one in every three fatal pedestrian accidents involved a pedestrian with a blood alcohol content (BAC) of 0.08 grams per deciliter, while 13% involved a driver with the same BAC.
This points to a major issue in many pedestrian accidents—responsibility.
A driver is responsible for paying attention to the road to make sure they don't hit anyone. However, if a sober driver hits a pedestrian who wandered out into the road while drunk, then the pedestrian was behaving unsafely and it becomes more difficult to cast blame on the driver.
Conversely, a drunk driver hitting a sober pedestrian is a relatively straightforward question of responsibility, provided that the pedestrian was practicing appropriate care.
2. Most Accidents Occur in the Evening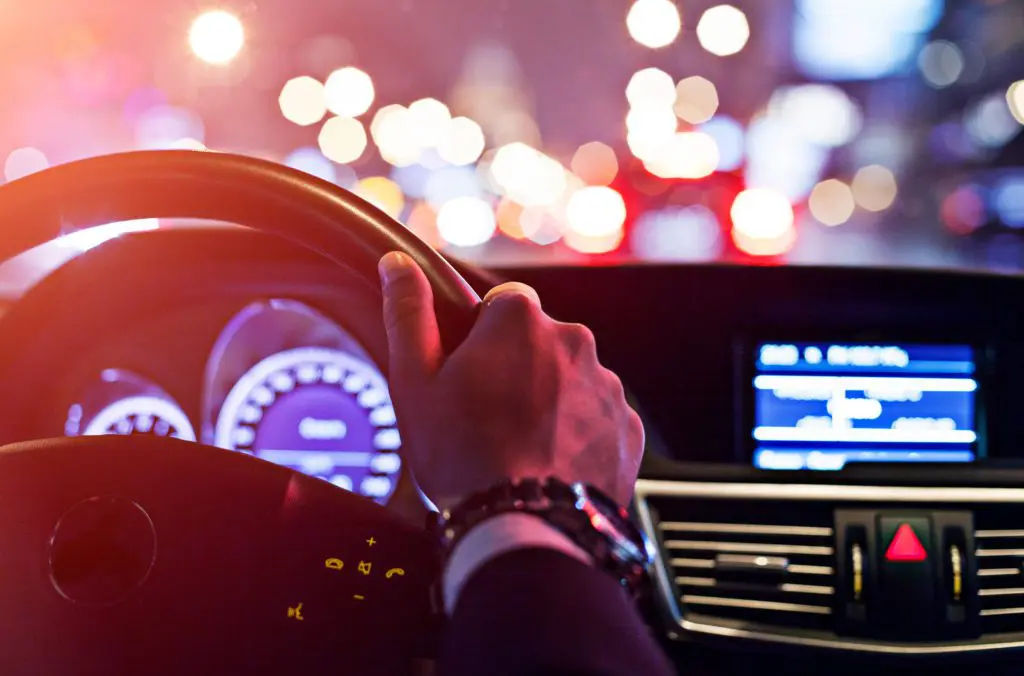 Given the commonality of alcohol in pedestrian accidents, it should come as no surprise that most pedestrian accidents happen at night.
Most pedestrian fatalities occur in the evening. In fact, more fatalities occur in the overnight hours (75%) than during the daylight hours (22%), dusk (2%), and dawn (1%) combined. However, the exact time that accidents are most common varies depending on the time of year.
During the winter months, one-third of accidents occur between 6 p.m. and 9 p.m. Fall months have the most accidents during this period as well. Most spring and summer accidents, on the other hand, tend to occur later—28% of accidents in the spring and 33% of accidents in the summer occurred between 9 p.m. and midnight.
Additionally, most pedestrian accidents occur over the weekend. In 2020, 1,546 pedestrian deaths in the U.S. occurred on weekend nights between 9 p.m. and 6 a.m. and 5,832 injuries were reported during that same period. During this time, many people are likely to go and engage in drinking (and, unfortunately, drinking and driving). Staying alert and, if possible, off of the roads during that time frame is one of the safest options you can consider.
3. Most Fatalities Occur When Drivers Fail to Yield the Right-of-Way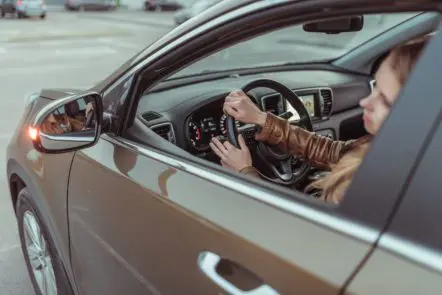 Unfortunately, in both Michigan and in the United States as a whole, most pedestrian fatalities occur when drivers fail to yield the right-of-way to pedestrians. In Michigan, the number of accidents that occurred because of a driver's failure to yield was a reported 67, or about 39.2% of all accidents; in the U.S., that number was 3,262, or approximately 50.1% of all accidents.
"Yielding the right-of-way" refers to the driver of a vehicle allowing the pedestrian to cross the street, enter an intersection, or use the roadway in any way before they do. Yielding the right-of-way isn't just the right and courteous thing to do on the road, it's a critical step that drivers should take to help avoid accidents, especially at intersections where there is no pedestrian walk sign or light.
4. Most Accidents Don't Occur in Intersections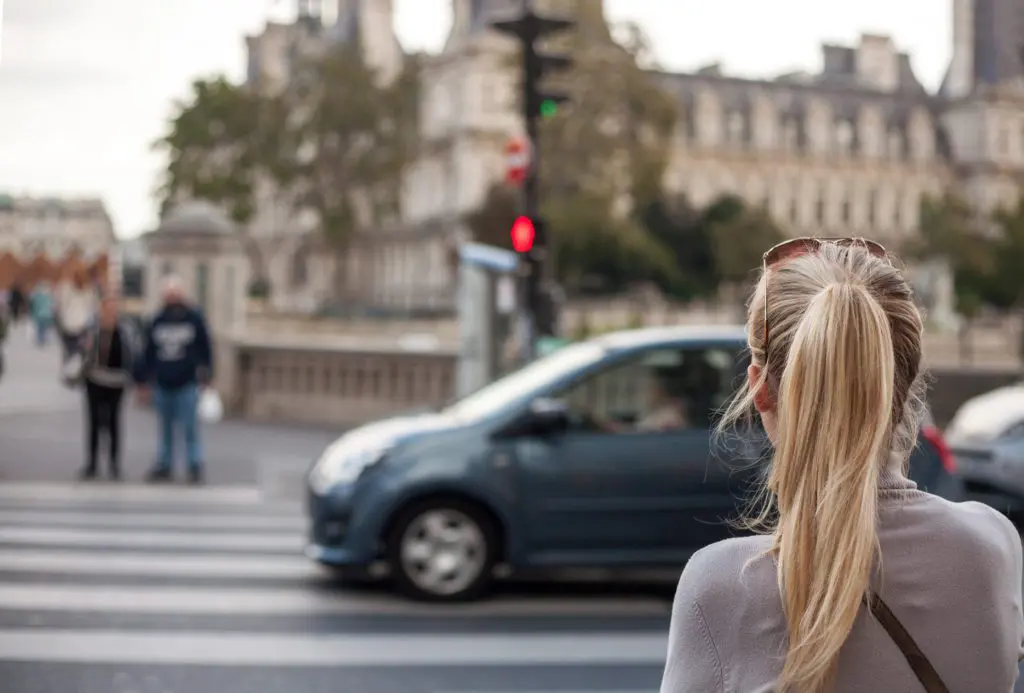 Lastly, you might think that traffic accidents are more common at intersections, since there are more cars crossing in multiple directions and pedestrians attempting to cross the street. In reality, the vast majority of pedestrian accidents occur at non-intersections. "Non-intersections" can mean anything from sidewalks and bike lanes to shoulders, medians, or even parking areas.
Across all age groups, 24,883 pedestrian accidents (approximately 45.4% of all accidents) occurred in non-intersections, while only 21,943 accidents occurred in an intersection.
Part of the reason for this may be that cars are expecting pedestrians to cross at intersections. There may be crosswalks, lights, or stop signs for that express purpose. The same can be true of bike lanes, sidewalks, and medians. But, if you're not at an intersection, cars will be less likely to expect a person to cross the road.
How to Avoid Accidents
Although pedestrian accidents occur every year, you don't have to be the victim or even the individual at-fault. The following sections will provide a few tips that both pedestrians and drivers can follow to help prevent these types of accidents.
For Drivers
1) Don't speed. Follow all laws while driving, including observing speed limits. If you are unsure of the speed limit, a good rule of thumb is to drive 25 miles per hour through residential areas and 35 miles an hour through commercial areas where pedestrians may cross.
2) Always yield when turning right. It's a good practice to always yield the right-of-way to pedestrians and cyclists.
3) Obey traffic signs, signals, and rules. Check the intersection for a pedestrian walk sign. Even if you think your green light means you can turn right, there may be pedestrians coming through the crosswalk. You should be especially alert during school hours, and always be sure to come to a complete stop for school buses.
4) Always yield to pedestrians. A good practice for pedestrian-friendly driving is to always yield the right-of-way, and signal for pedestrians to walk first. A simple wave allowing them to go ahead will suffice.
5) Be extra cautious during inclement weather. Coming to a slow and controlled stop on icy roads could mean the difference between a stable stop and rolling into the crosswalk where pedestrians are walking.
6) Don't engage in drunk or distracted driving. As cited above, drunk driving accounts for a large percentage of pedestrian accidents, as does distracted driving practices, such as texting and driving. Not only is drunk and/or distracted driving illegal, it could mean the loss of life of innocent people.
For Pedestrians
1) Wear reflective clothing when walking at night and stick to well-lit areas. As cited above, the greater proportion of pedestrian accident injuries occur at night, when it's more difficult for drivers to see pedestrians. When you can't avoid walking at night, be sure to wear reflective clothing and remain in a well-lit area whenever possible.
2) Stick to sidewalks. When at all possible, avoid walking in designated bike paths, bike lanes, or roadways. A vehicle is less likely to collide with a pedestrian if the pedestrian is walking on a sidewalk, where cars don't (or often can't) reach.
3) Be on the defense. Don't assume a driver will stop just because you're crossing an intersection. Monitor the speed of the vehicle as the driver approaches the crosswalk or any other area where you're walking. If they don't look they're not going to stop, play it safe: don't walk.
4) Look in all directions before crossing the street, and take note of how quickly cars are approaching before deciding to cross. Never cross the street without a crosswalk signal. In the absence of a pedestrian walk light, only cross when traffic coming your way is at a complete stop at a newly turned red traffic light.
5) If you have to walk on the road, walk facing traffic, not against it. This will give you greater control over your movement in the event that a driver fails to stop for you. You can also easily monitor how fast cars are approaching you and get out of the way quickly if need be.
6) Do not wear earbuds, especially if you are walking in the road or on a bike path or lane. Doing so can prevent you from noticing some of the signs of a quickly approaching vehicle.
Have You Been Injured? Call Giroux Pappas Trial Attorneys Today!
Giroux Pappas Trial Attorneys has decades of experience handling pedestrian accident claims. We've been successful in securing millions for our past clients when they or their family members were the victims of pedestrian accidents. If you or your loved one have recently been injured in an accident, contact our firm today to schedule a free consultation with one of our pedestrian accident injury attorneys.